When it's cold AF outside (so 9 out of 12 months here in Detroit), there is no better way to warm up than with a big bowl of soup. If you're craving some Japanese noodles, check out ima (instagram: @imadetroit) in Corktown. Chef Mike add his midwestern flare to these Japanese dishes and the end result is to die for.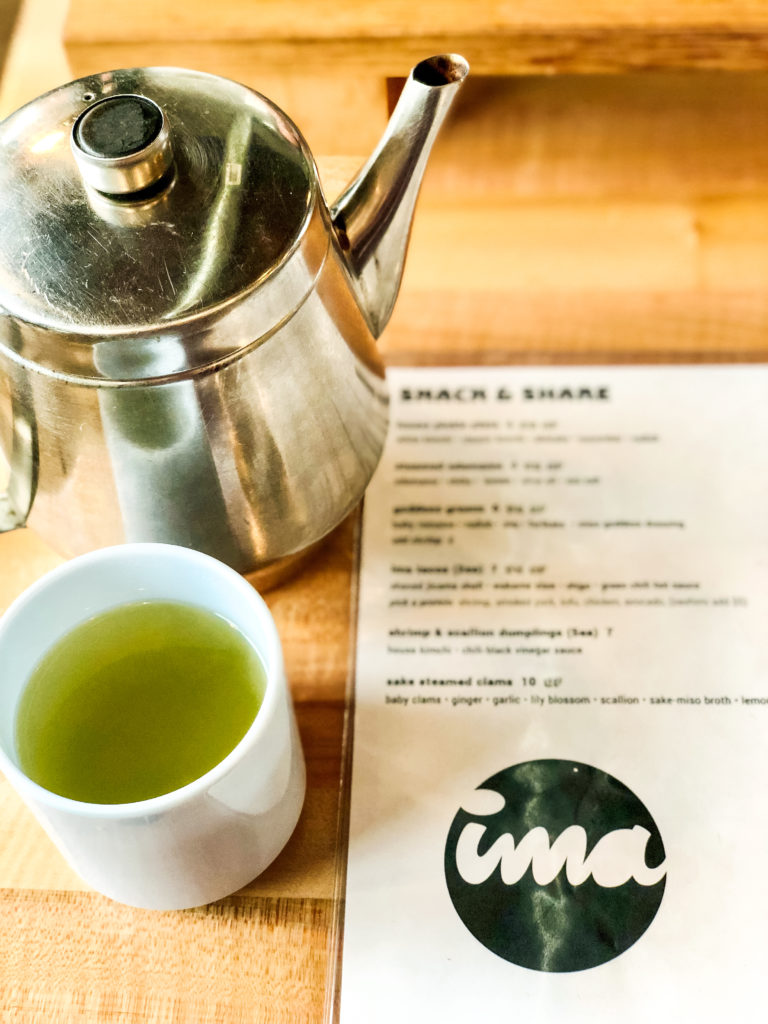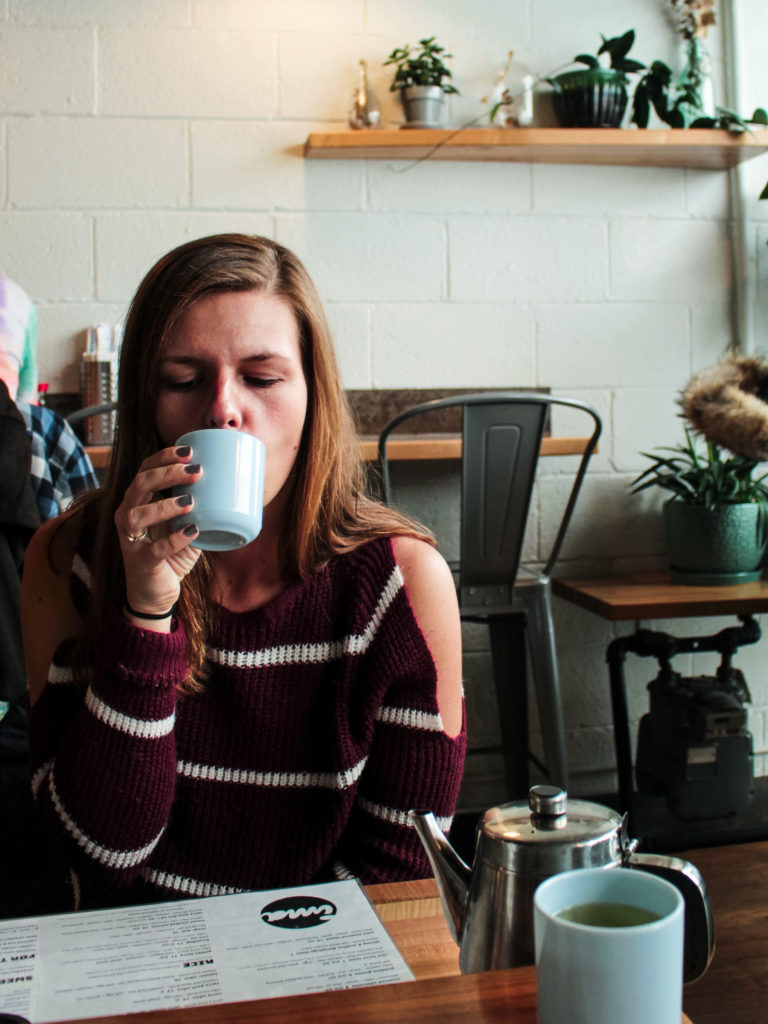 Apps:
For starters, get the shrimp + scallion dumplings and sake steamed clams. Don't pass on the clams- I repeat. DO NOT pass on clams. I'm not a big sea food lover myself but these clams have opened my eyes (and tastebuds?) to a whole new world.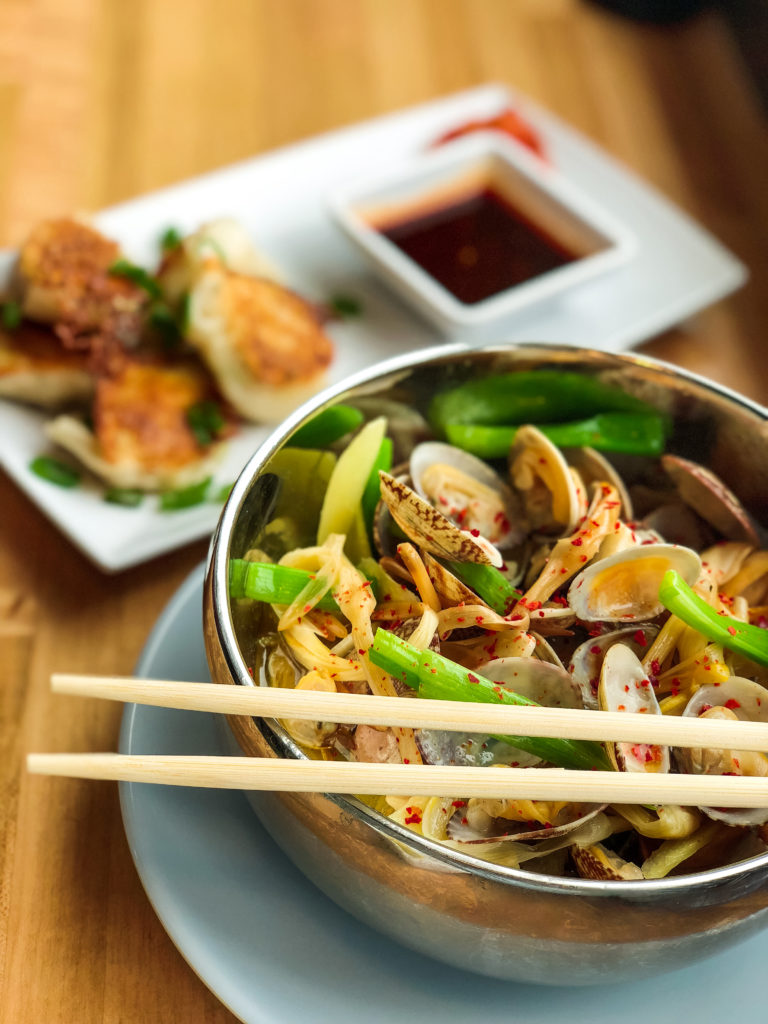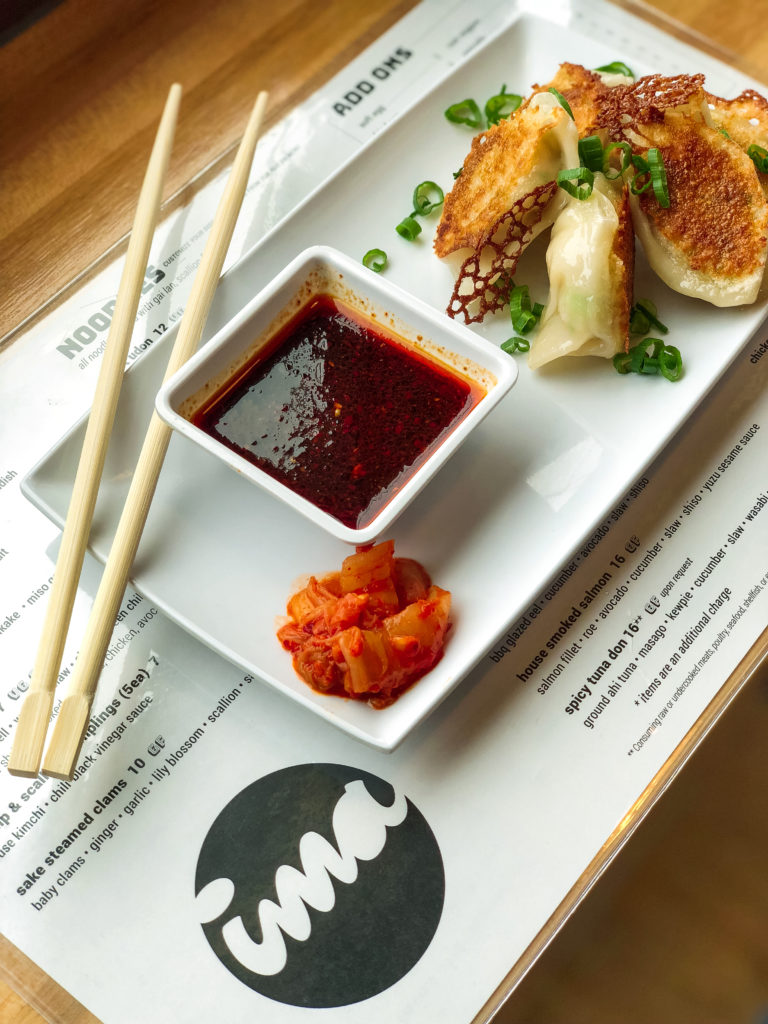 Mains:
When it comes to noodles, my two favs are spicy pork udon and forest udon and yet they're so very different. Spicy pork udon is spicy (obviously) and full of flavor with a soft egg that makes for some great yolk porn. Forest udon is its very light and delightful cousin based on porcini broth making this dish vegan.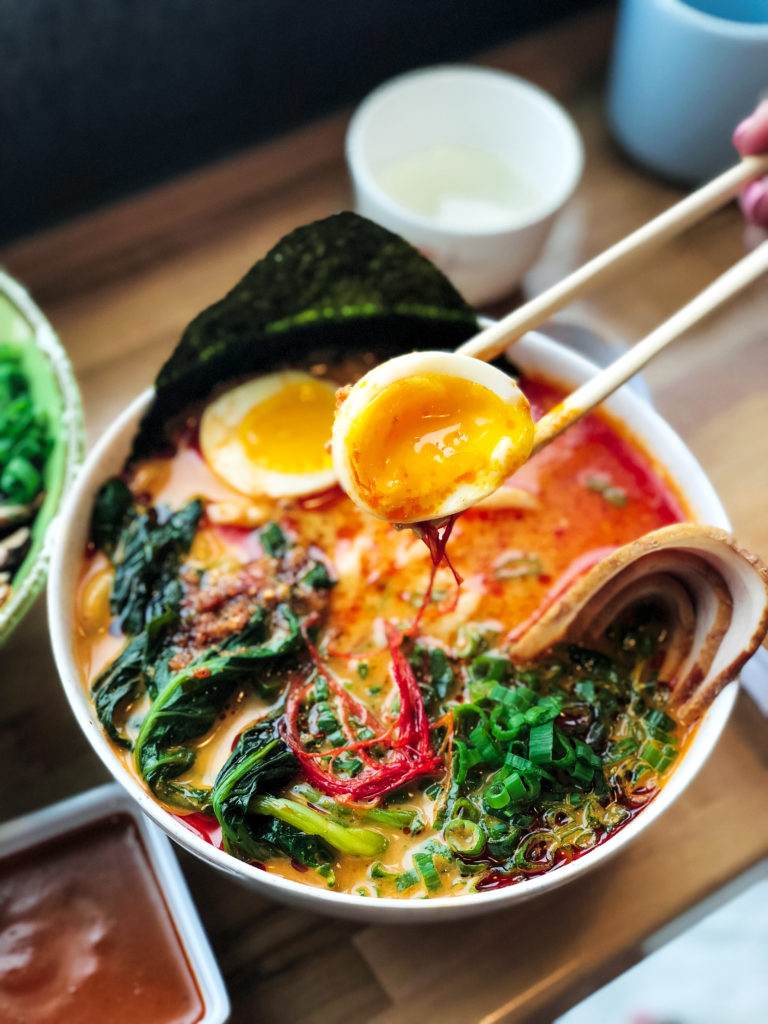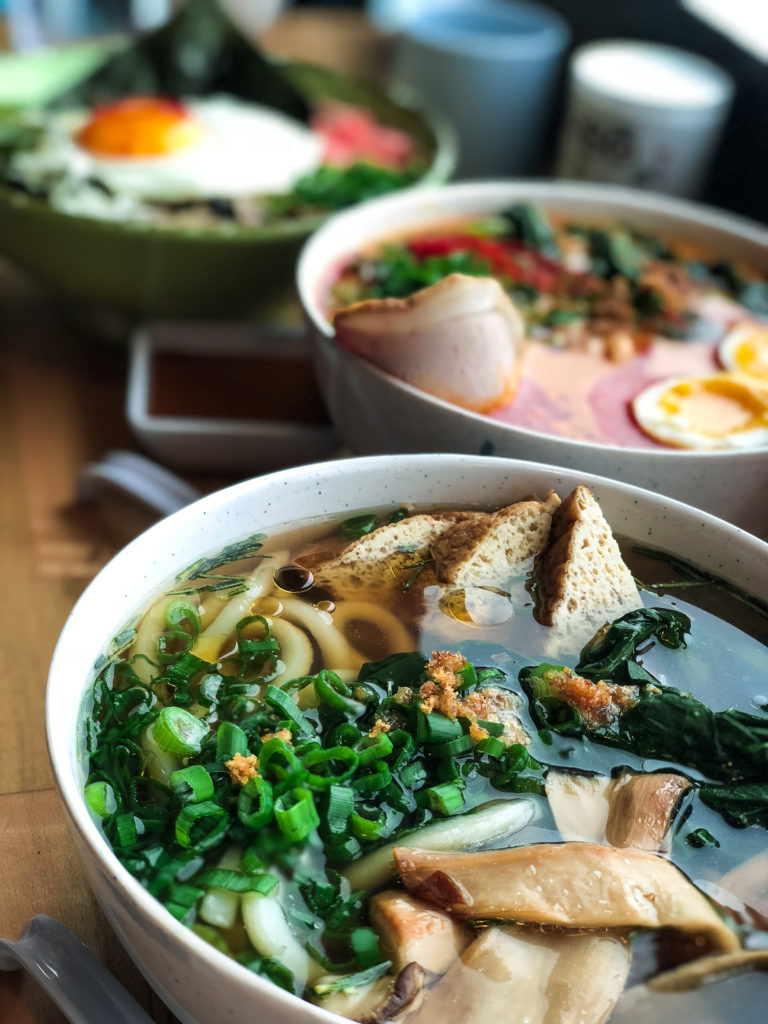 If you're not feeling like slurping noodles at the moment, try one of the rice dishes. I tried Boombap and fell in love. Fried egg, shiitake, slaw, cucumber, and pepito chili sauce over steamed rice, scallion, hemp seed and nori furikake – my mouth is becoming a waterfall of drooling just typing these words… I think this will be go to dish when the weather is hot (3-5 days per year in Detroit) and hot noodles become far less appealing.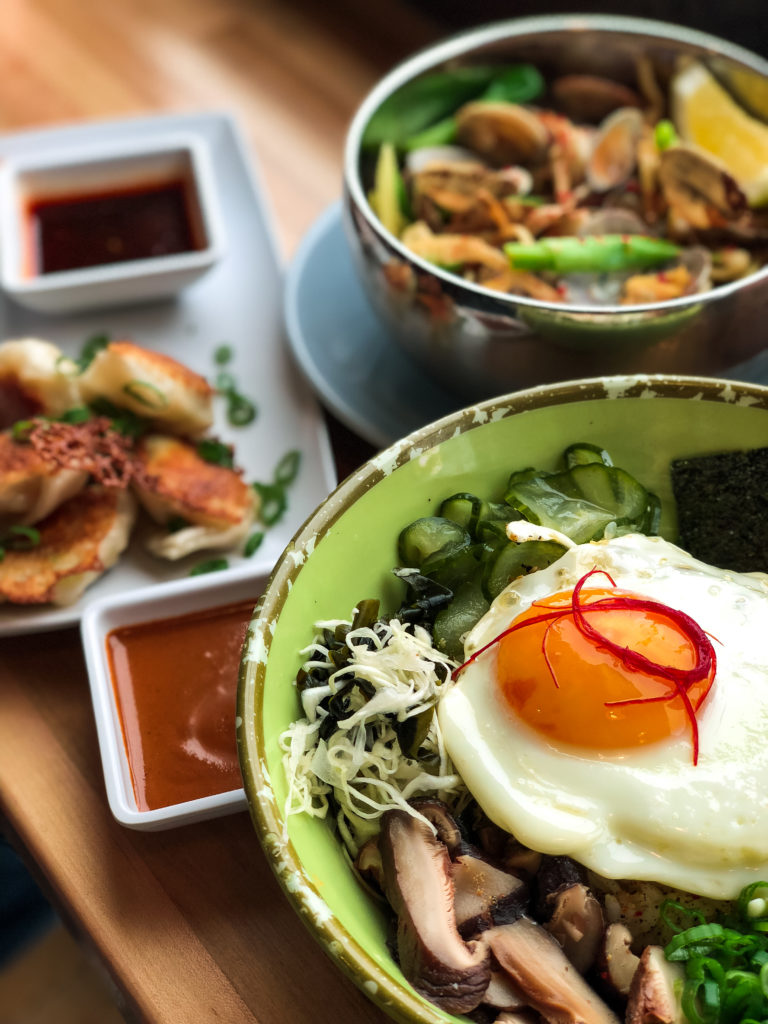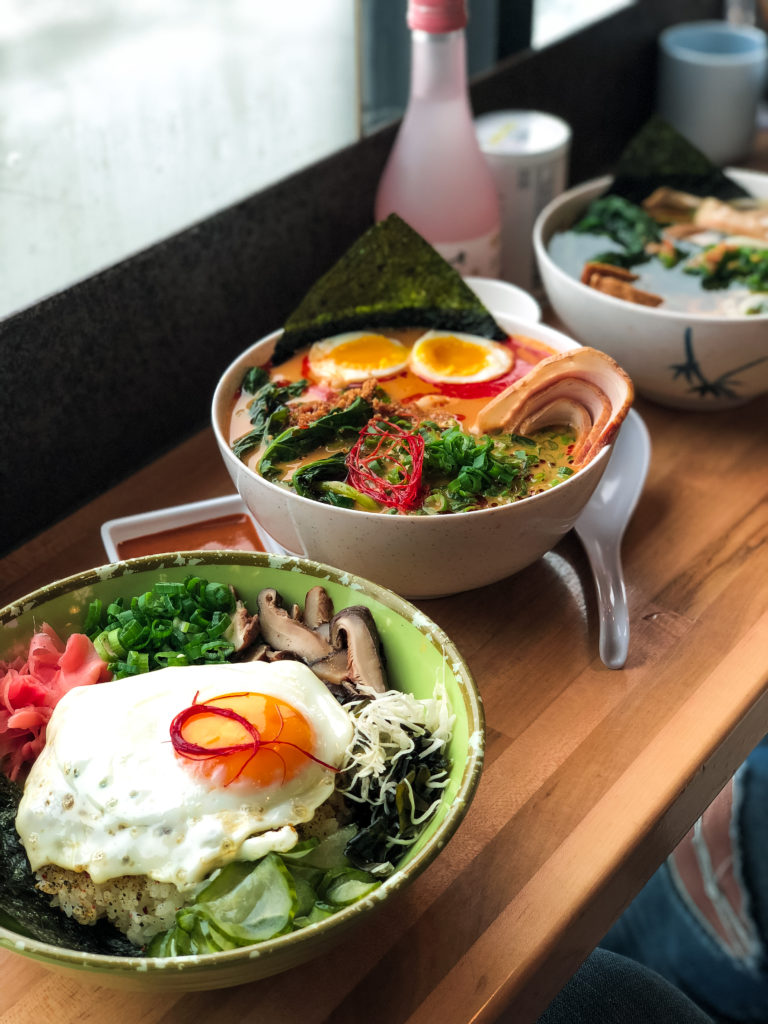 As of late Feb '18, ima has opened an all-season patio (yes- it's heated for those days when the weather is not in our favor)!
Check out the menu and head over to ima (located at 2015 Michigan Ave, Detroit, MI 48216)