Even though I was born in Poland, I didn't get to see my own country much before moving to the US with my parents when I was 12. I have been back a few times since then but most of the time was spent visiting family and eating my Babcia's favorite pierogi. I've talked to many travelers that have raved about Poland or asked me for tips and to be honest, I was embarrassed to say that I've never been to Krakow! This summer I decided to change that – I spent a few days visiting my family but also tagged on a few days in Warsaw and Kraków.
Warsaw
Located in the city center, The Westin Warsaw is a quick walk away from the old town as well as the Nowy Swiat area (popular for restaurants and bars). Luckily there is a bike share hub right in front of the entrance, which made exploring the city super easy. I was also pleasantly surprised how bike friendly the city is- lots of trails and dedicated bike lanes.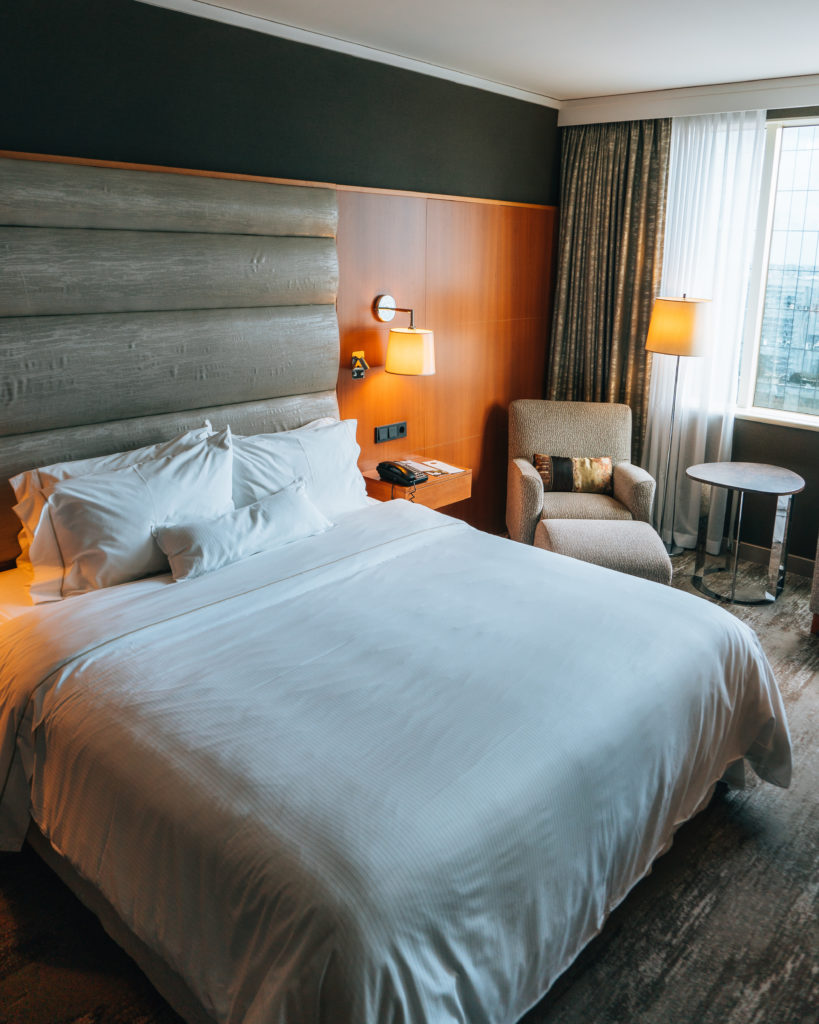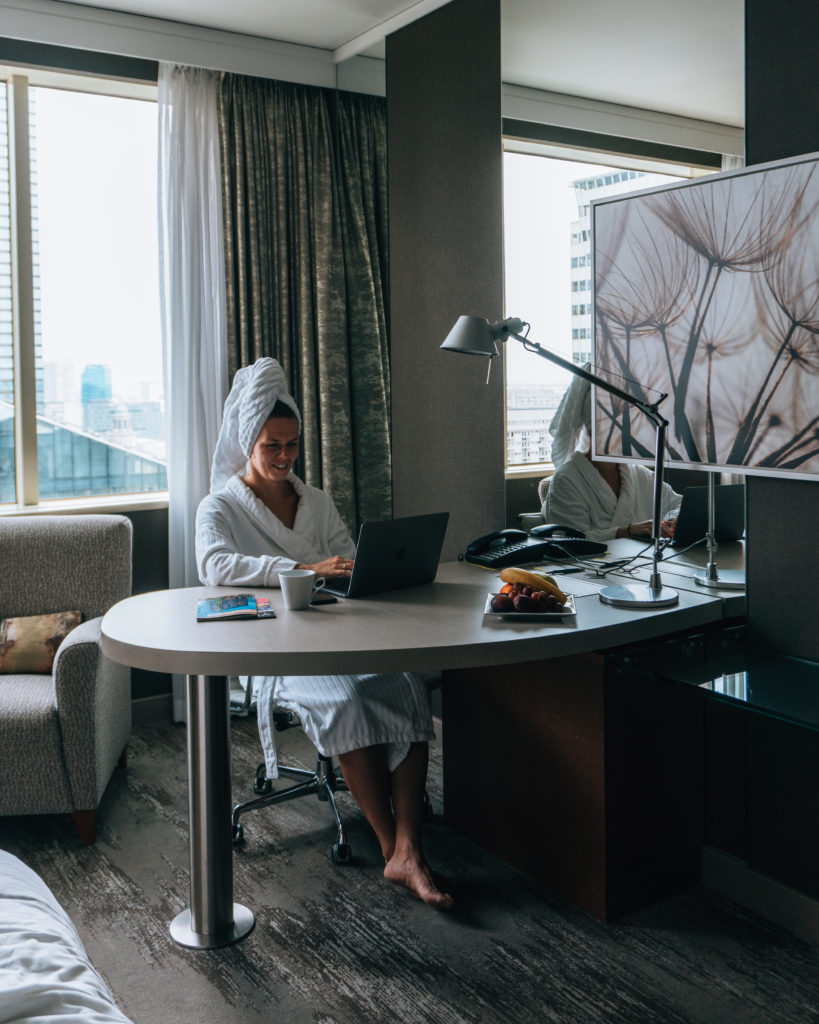 The executive suite had a spacious desk perfect for catching up on emails and a cloud-like bed (it was impossible to get out of bed on the first try!). The Westin Club Lounge was a great place to grab a snack or a drink while doing some work and it offered some good views of the city.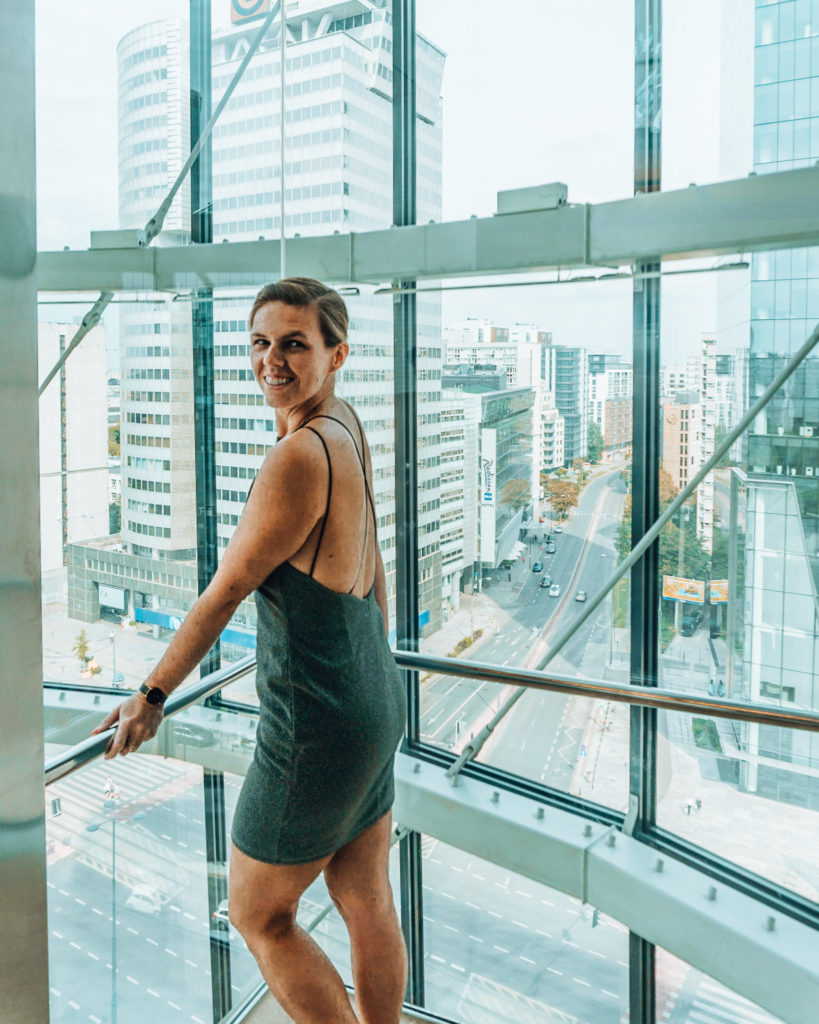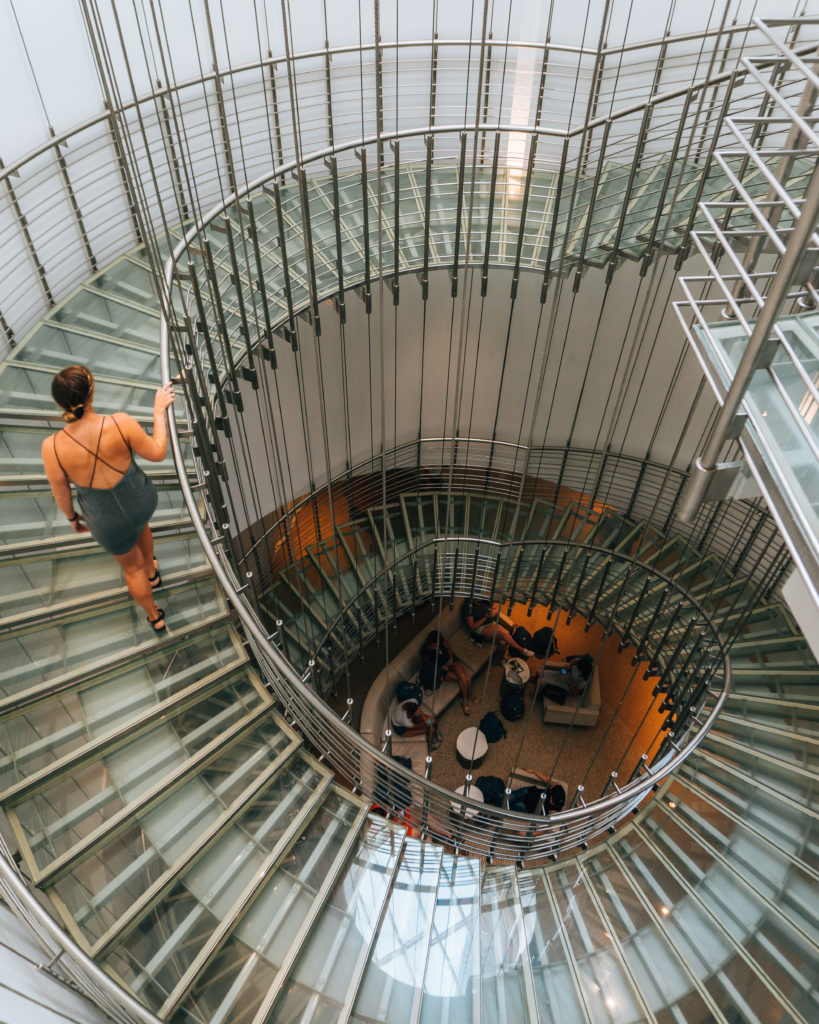 Eat: Bar Prasowy
The best place to try traditional Polish food at extremely affortable prices is at a milk bar. They became popular after WWI where people could buy cheap dairy and egg based meals but milk bars have evolved into so much more since. During lunch time, you are bound to find a line out the door and nearly all tables taken… that's when you know that you're in for a treat! Milk bars usually have the menu (only in Polish) displayed on the wall and you order and pick up your food right in the queue. Trust me when I say, it is worth the wait!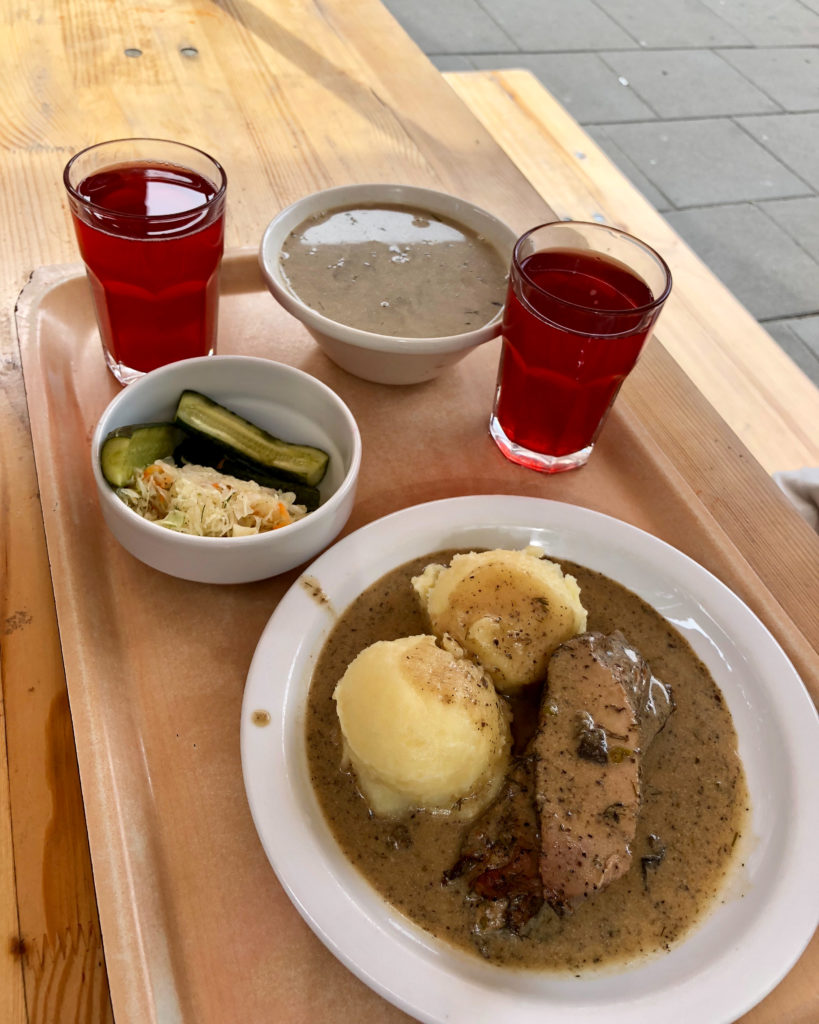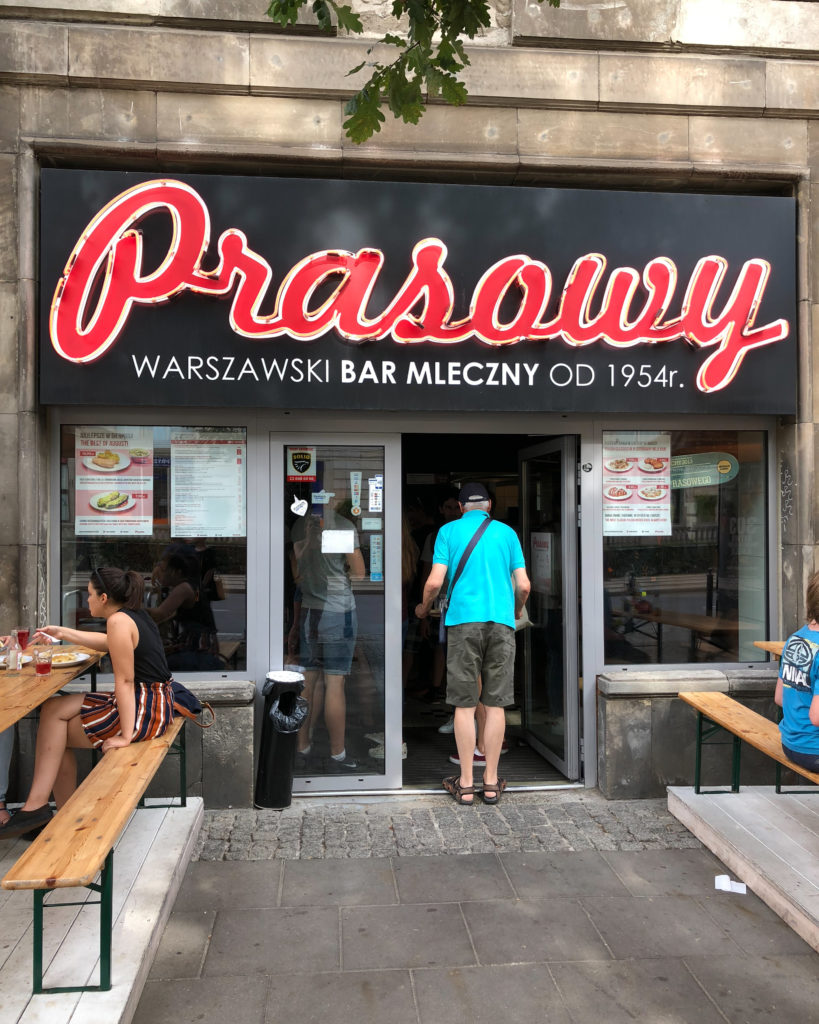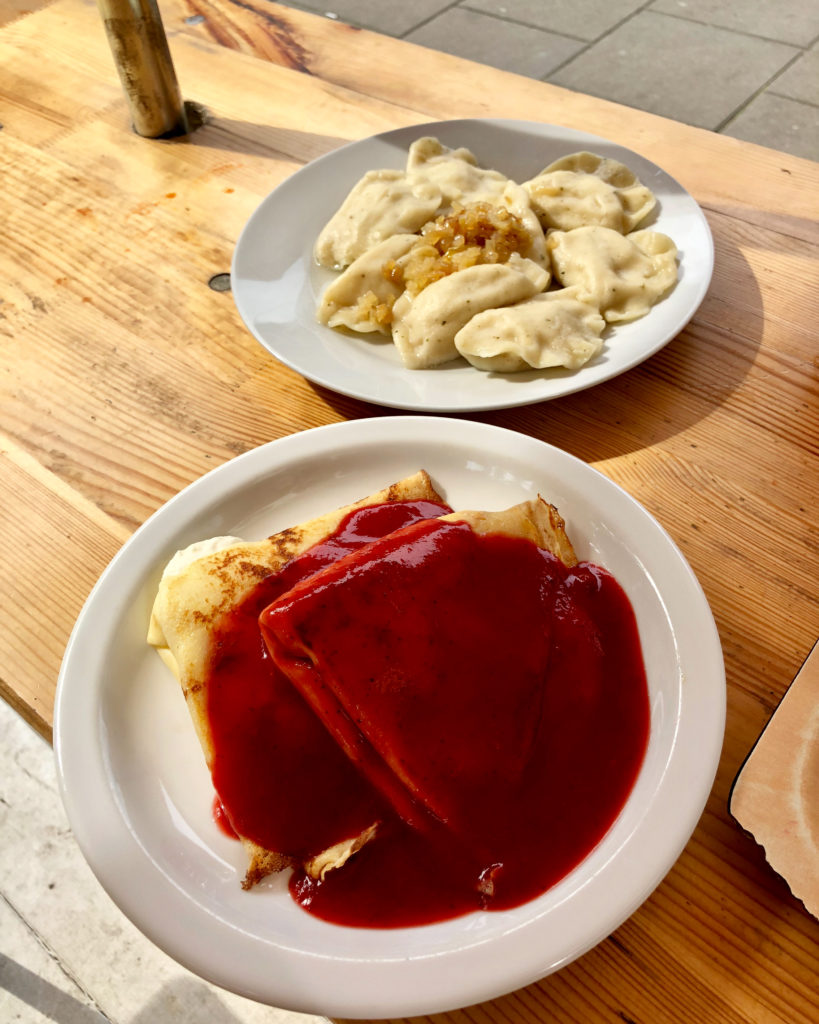 Bar Prasowy is one of Warsaw's best milk bars offering larger than most seating areas and outdoor seating (weather dependent). Make sure to get an order of Nalesniki (crepes) and pierogi!
Bonus: Drinks at the Panorama Sky Bar
From time to time, I like to be classy. You know, the fancy cocktail on a rooftop bar during sunset over the sky line kind of classy. If that's something up your alley, head up to the Panorama Sky Bar located on the 40th floor of the Warsaw Marriott Hotel and enjoy the best view of the city over a drink of choice.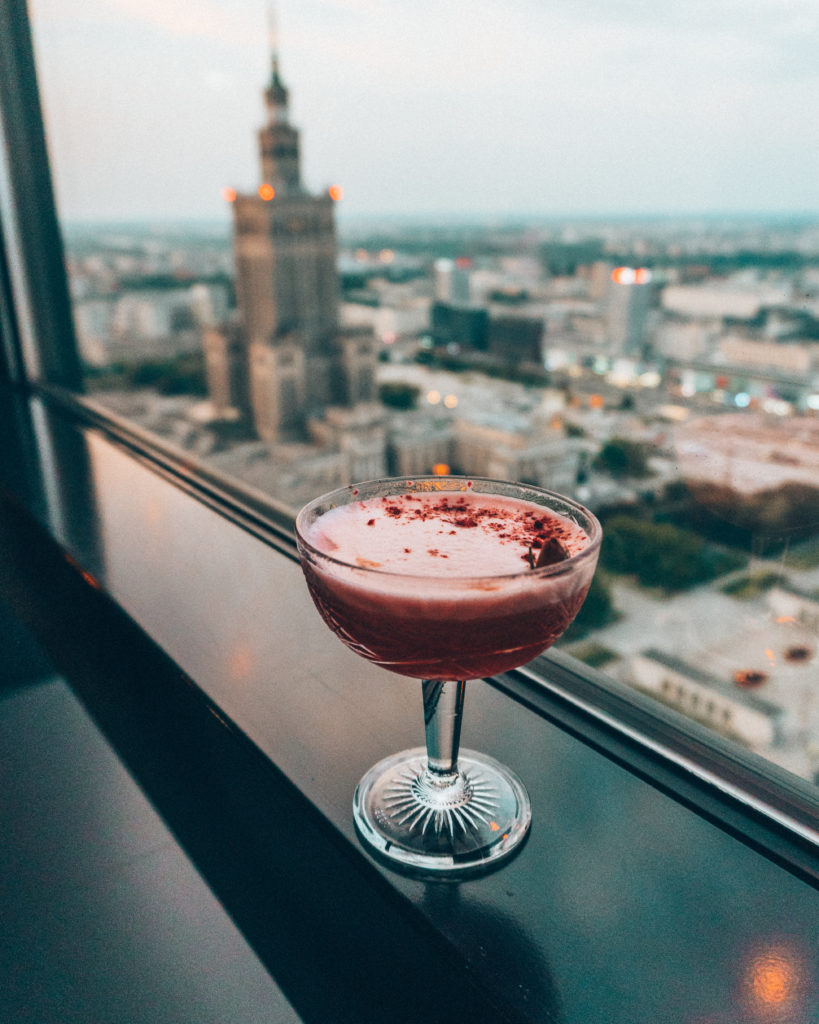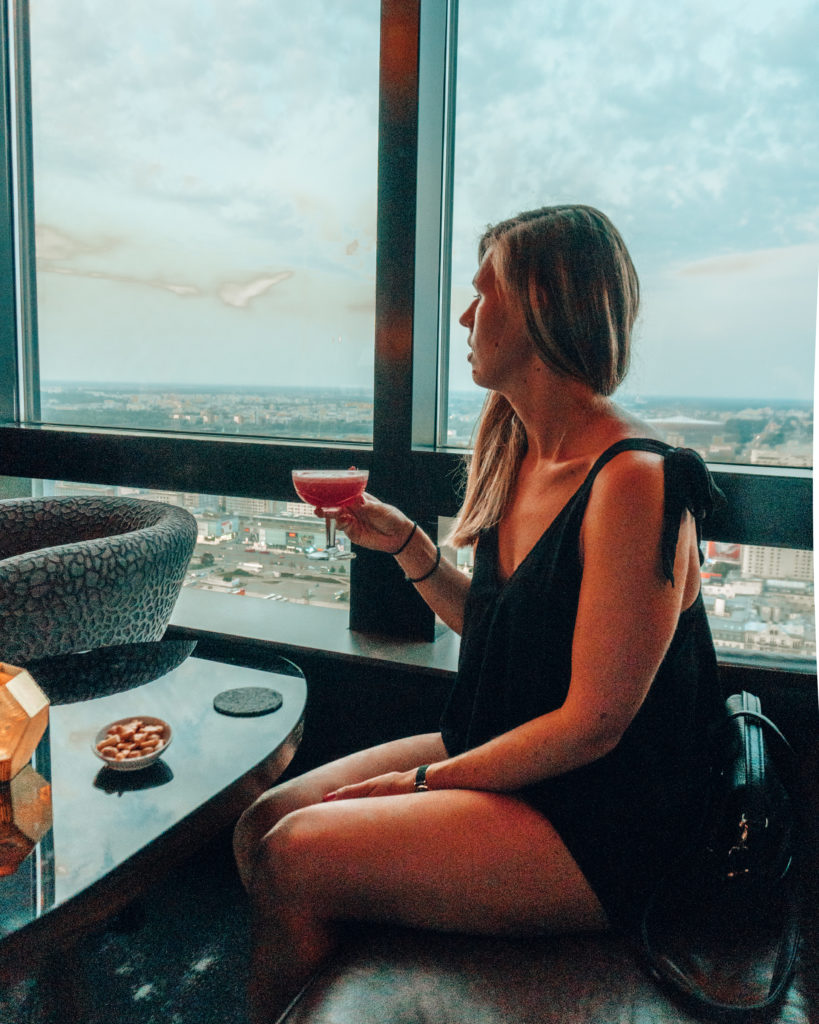 See: Lazienki
If you're looking for a great place to take a walk in the city, head over to Łazienki Królewskie (Royal Baths). Located on the 'royal route' (linking the Royal Castle with Wilanów Palace to the south), Łazienki Park is the largest park in Warsaw covering 76 hectares. Needless to say, make sure you're wearing your comfy shoes! The park was originally designed as a bath park in 17th century which was later converted into a royal summer residence Now, it is a venue which hosts many musical and cultural events in the city. Don't miss the Palace on the Water when you visit!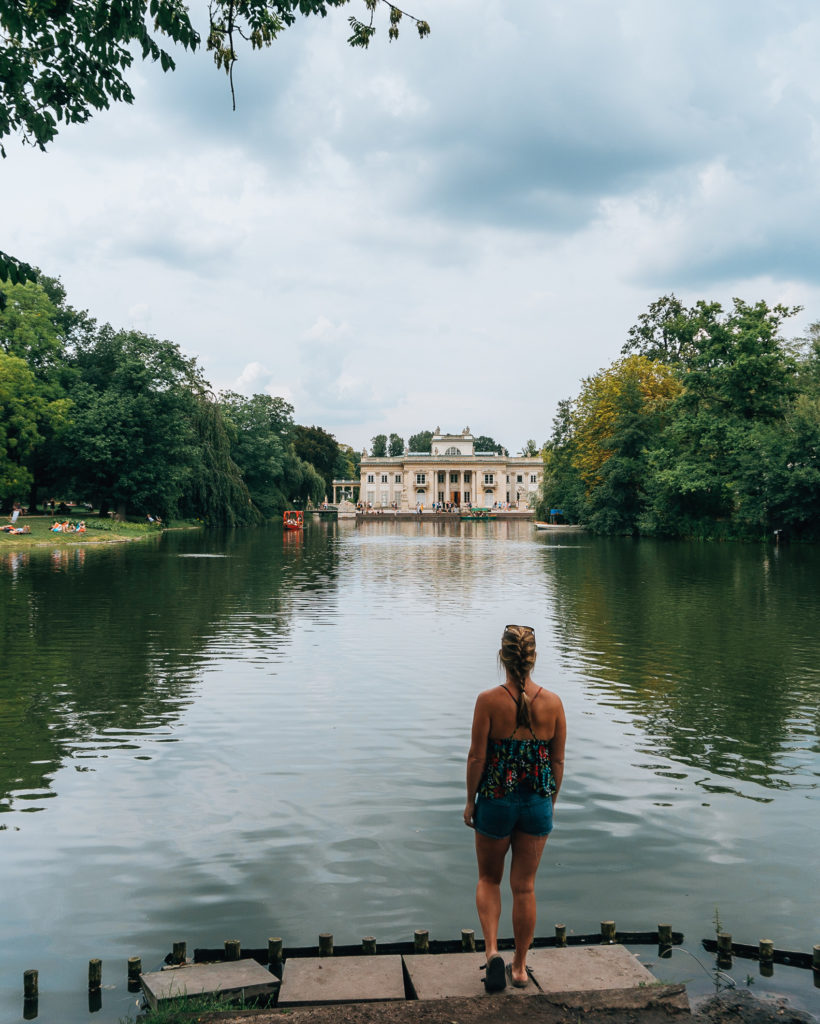 Kraków
Serious kudos to Sheraton for snagging the best location in Kraków! The hotel is located right on Wisla River and steps away from Wawel Castle and Old Town. There is nothing better than catching the sunset at the rooftop terrace overlooking the river and the castle. Step out from the hotel and you'll be right on the Wisla riverfront. There is a trail on both side of the River- it even motivated me to go for a run to burn off the pierogi that I've been stuffing my face with during my stay in Poland. If the river trail is not enough, the Sheraton has got you covered with their very well equipped gym and pool.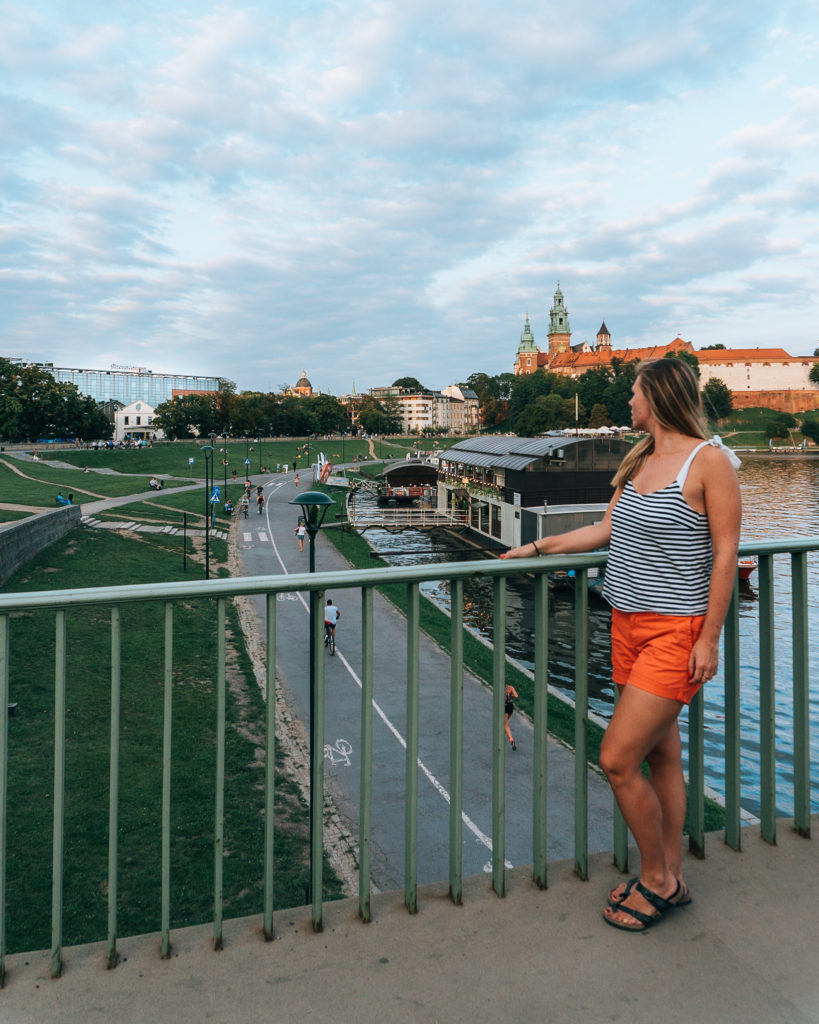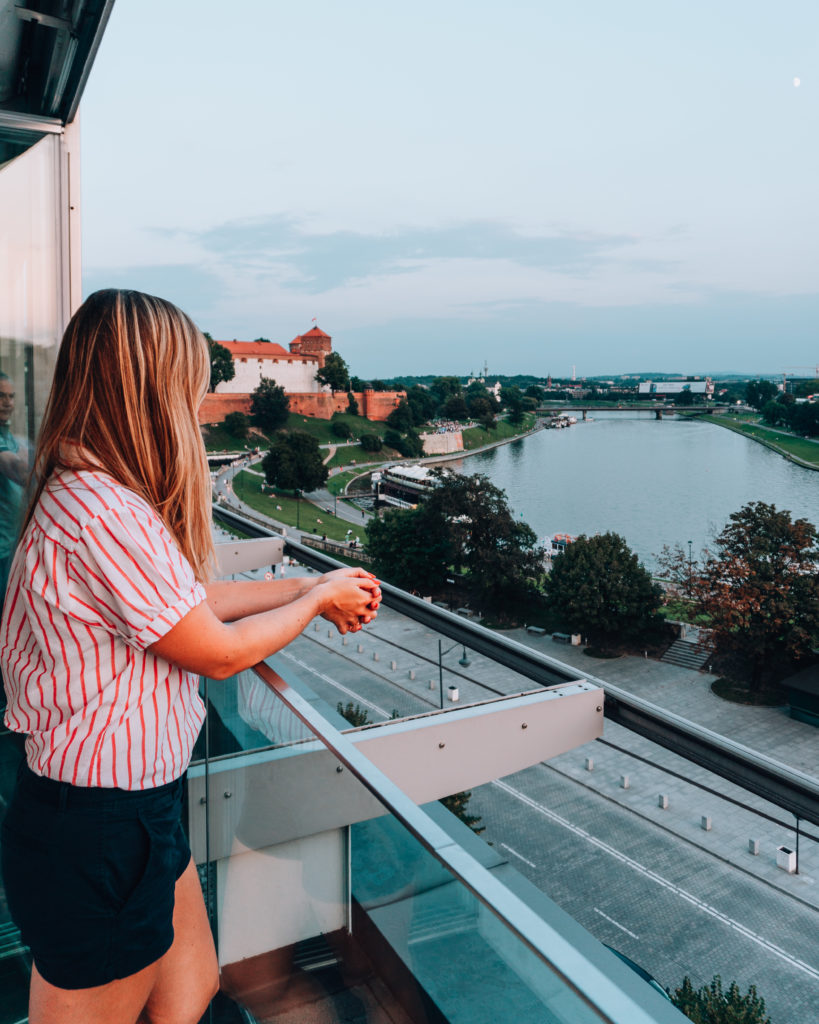 My room had a spacious desk and couchette that came in handy when I was trying to catch up on work… don't let me forget about the gorgeous view of the river too! The breakfast buffet had everything that I needed to start my day (and probably the best omelette station chef I've ever seen).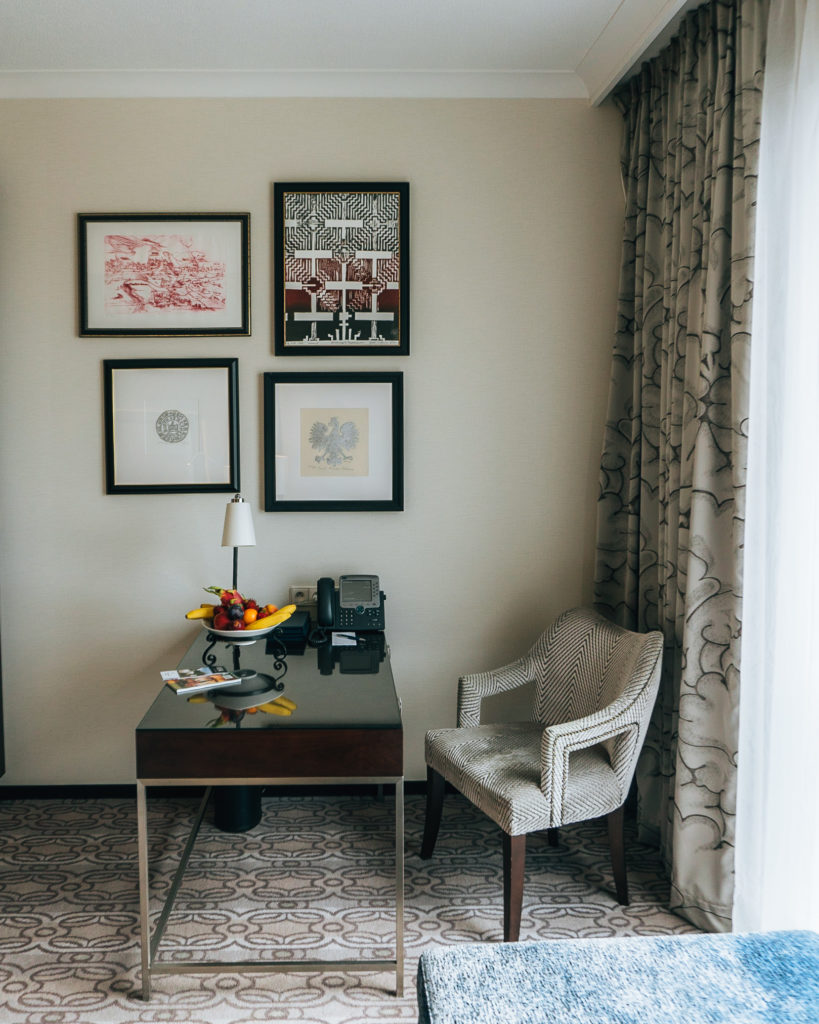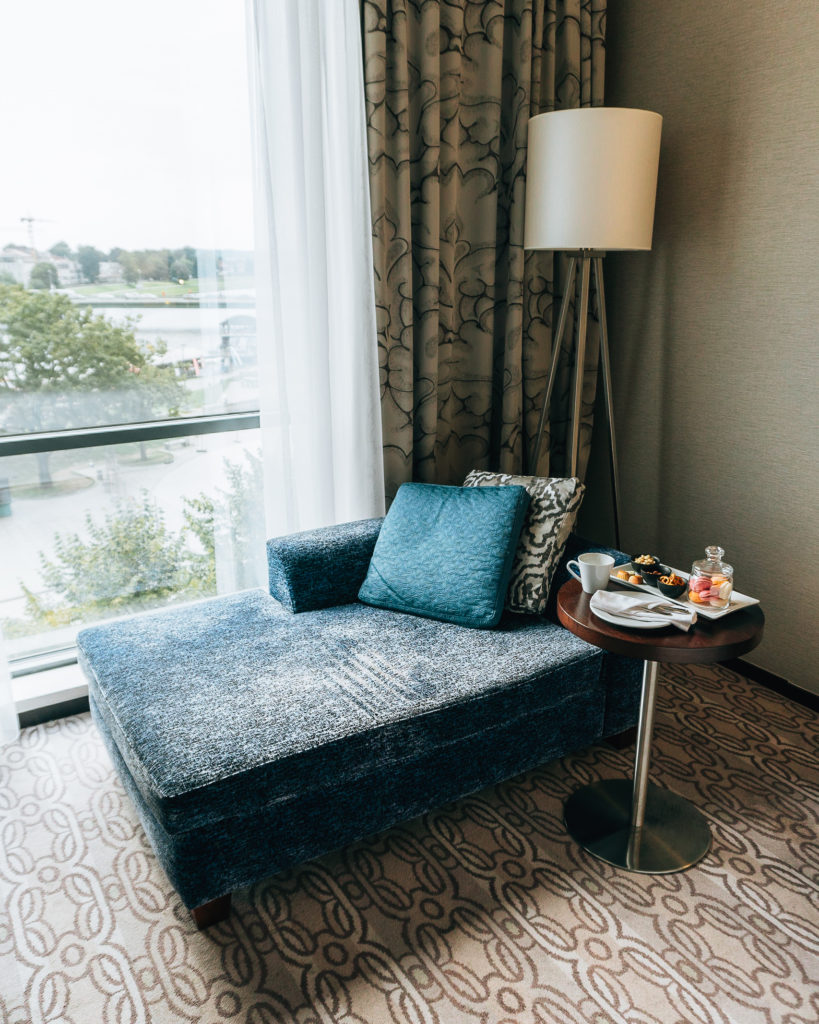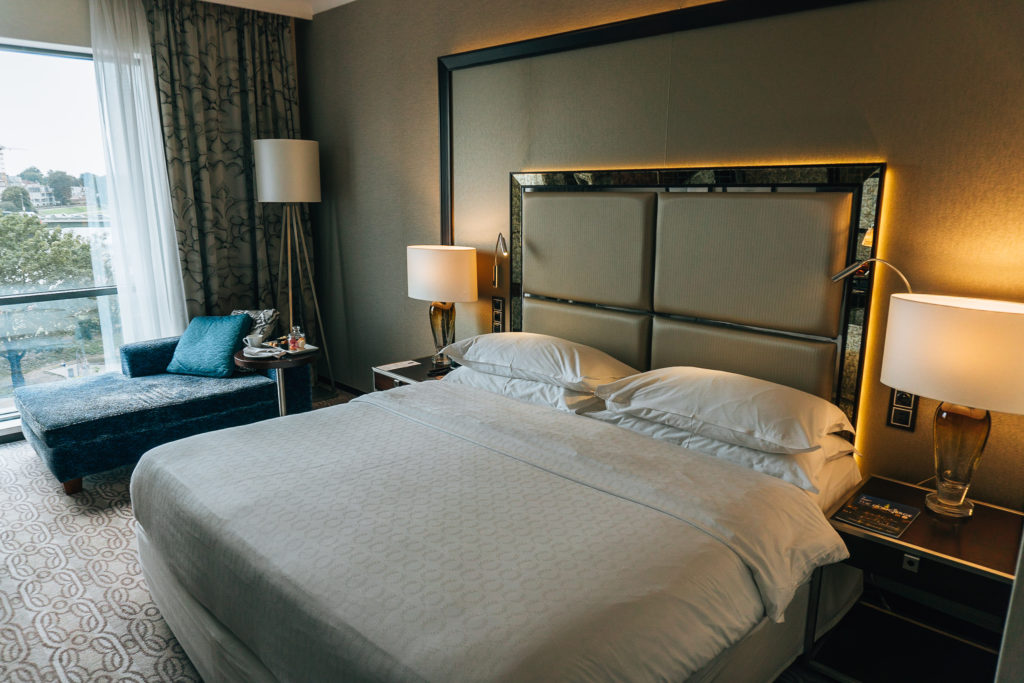 Eat: U Babci Maliny
Finding this place is not easy but once you do- you're in for a serious treat! Look for a sign on Sławkowska street and enter the courtyard to find the stairs to the hidden restaurant in the cellar. I didn't take many photos of the location but the key thing to remember is order the fried pierogi! Oh-my-god… my mouth is watering just thinking about it. Likely my most memorable plate of pierogi of the trip (and trust me… there were MANY).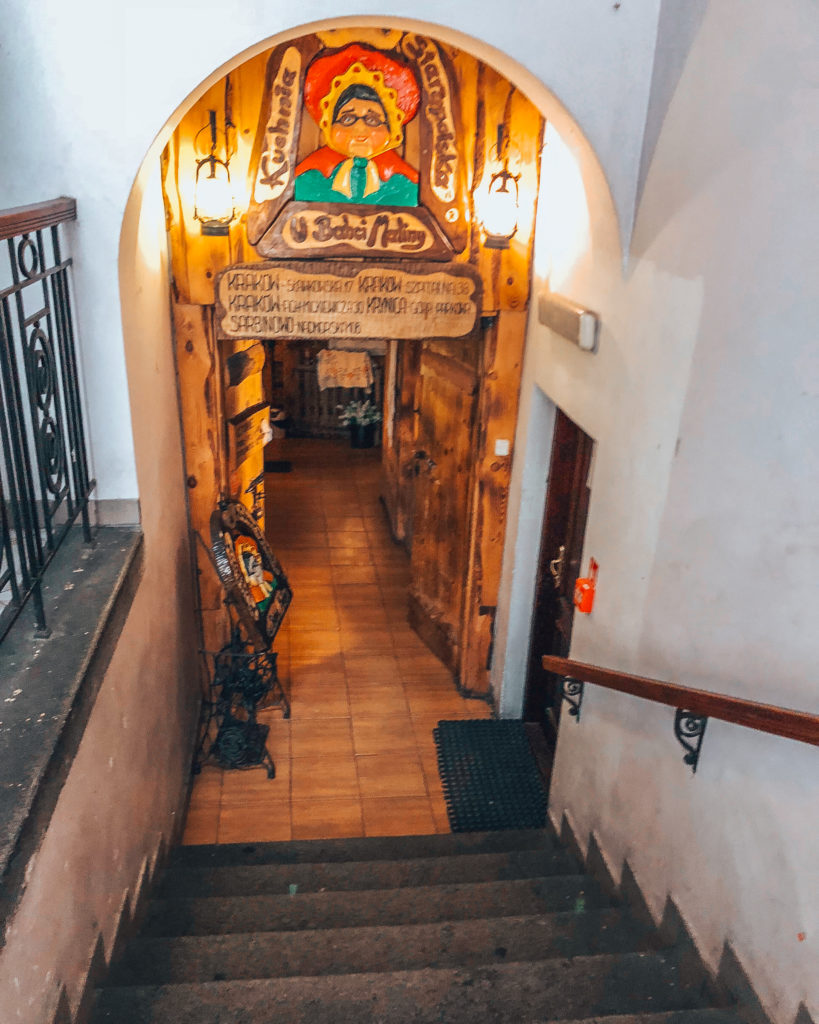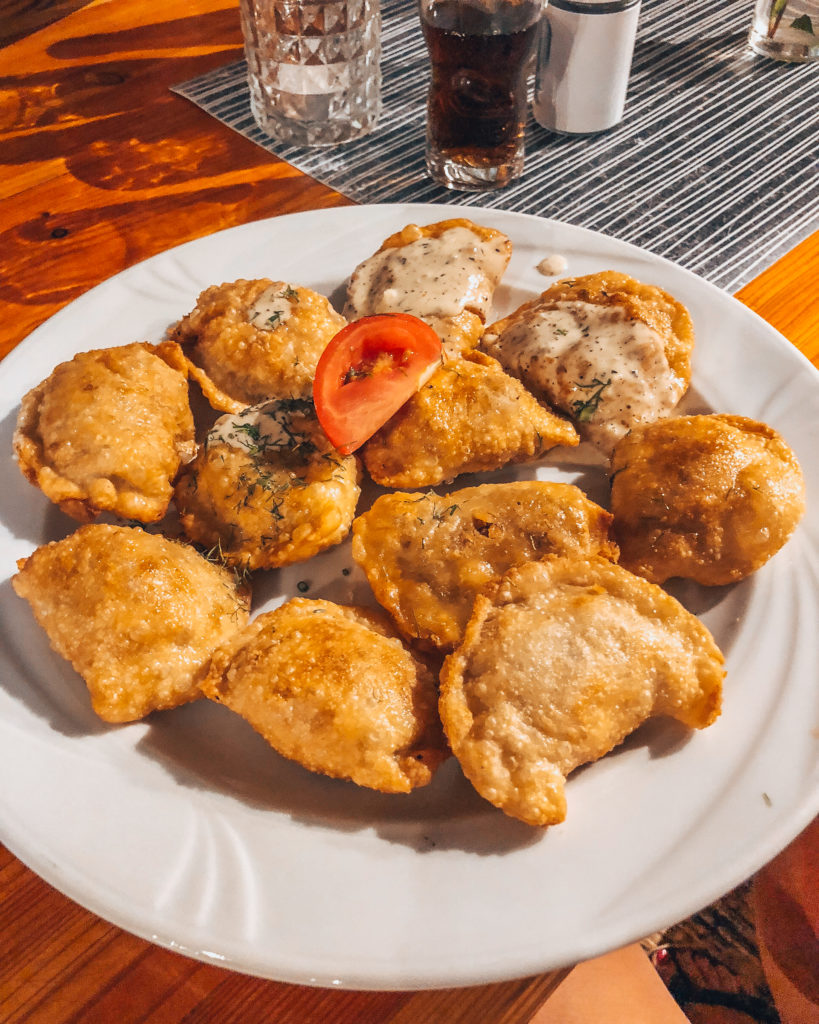 See: Day trip to Wieliczka Salt Mine
Wieliczka was established in the 13th century, but already people were using the salt from the site 6,000 years ago making it the oldest salt mine in the world. Since the salt mine is only 20 kilometers away from Kraków, it's a perfect easy day trip from the city. You can purchase a tour that picks you up directly from your hotel but we decided to take an Uber and purchase the tour tickets on site. Again- make sure to wear comfortable shoes because there is a lot of walking and STAIRS! On the way down to the salt mine, you descend via stairs… so so many stairs. Luckily, there is an elevator to come back up.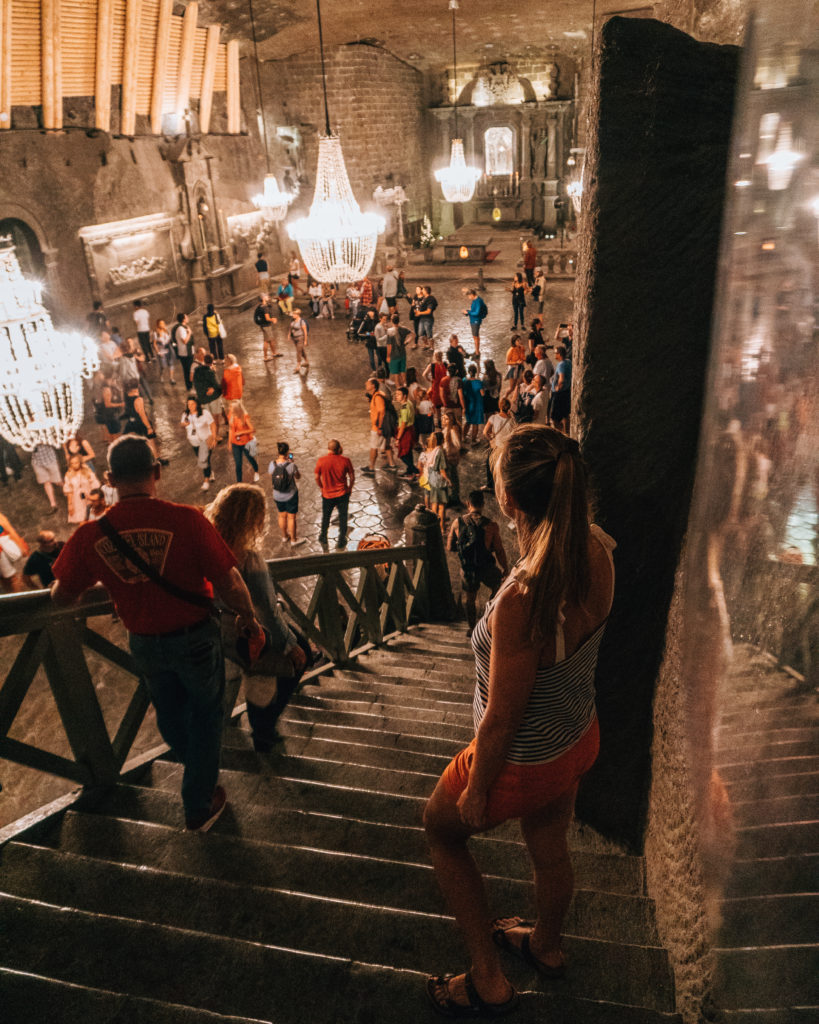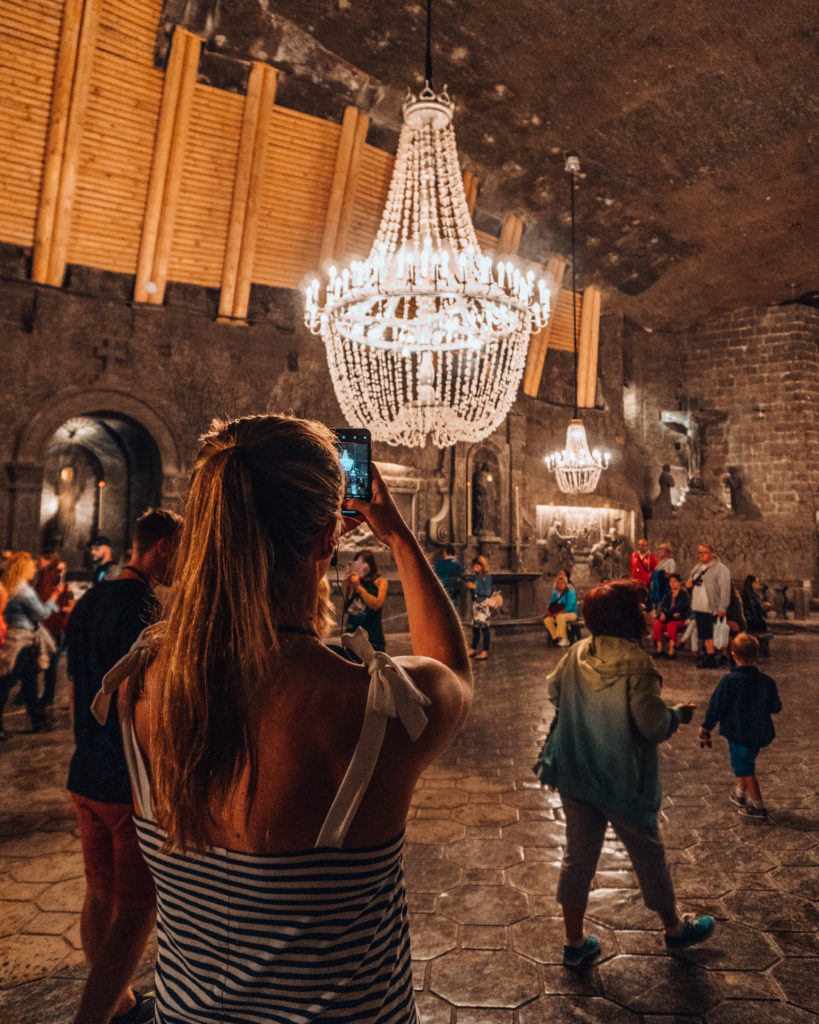 Another day trip that's worth looking into is visiting Auschwitz Concentration camps. It's definitely not a fun activity but it is very eye opening to see the camps. After touring the camps, it's insane to think that this tragedy happened less than 75 years ago.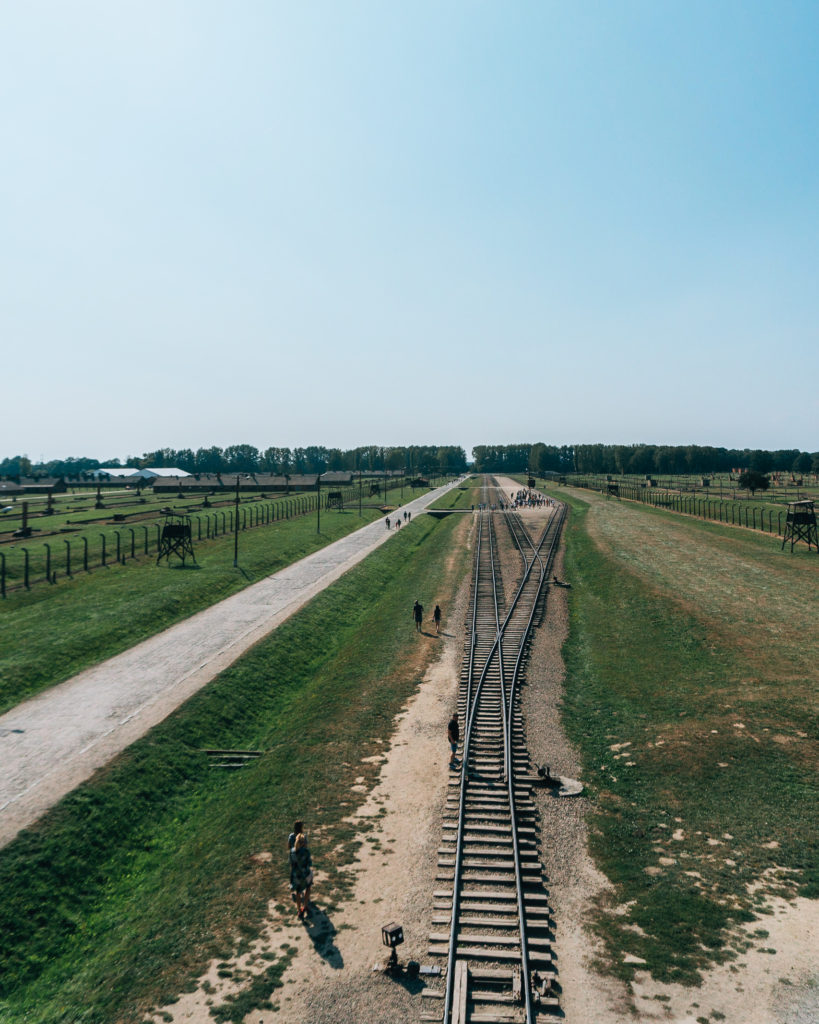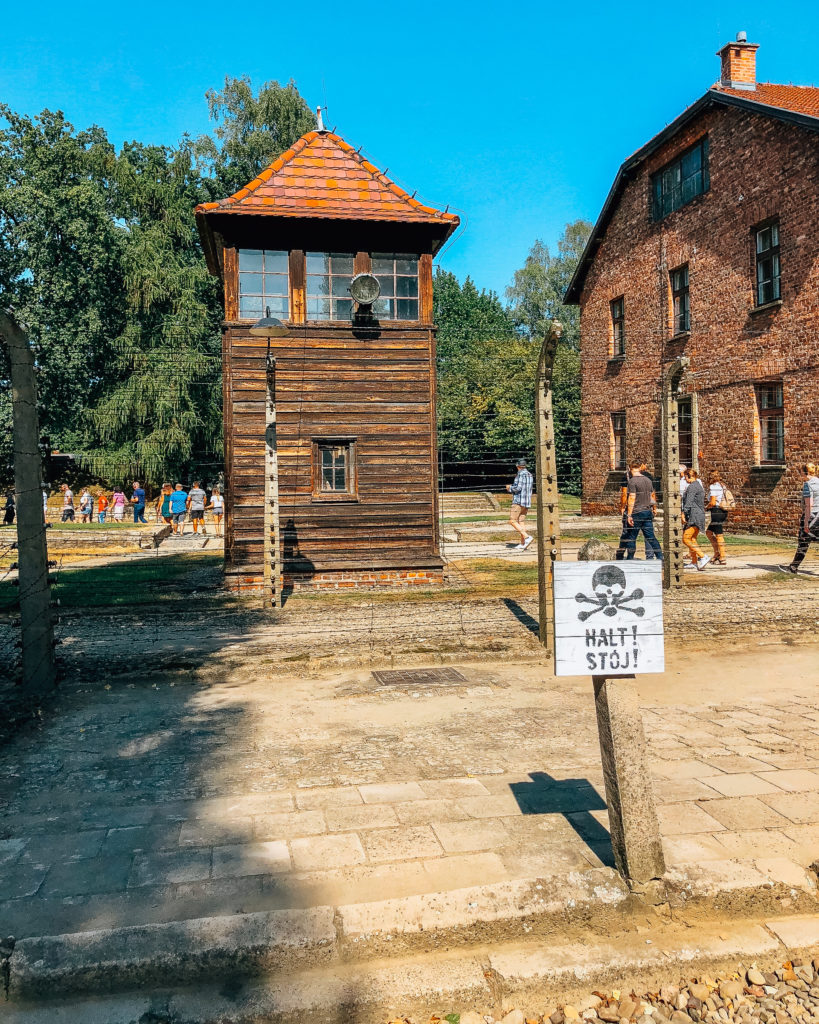 Poland will always hold a special place in my heart being my home country but after spending a week being a tourist, I have learned to appreciate it even more. I wasn't sure what to expect but I never pictured myself in these gorgeous hotels or sipping fancy AF cocktails on rooftop bars!
I was welcomed as a guest by Westin Warsaw and Sheraton Grand Krakow. As always all opinions are my own.