Croatia has been on my list for years (literally!) and when I found a $25 flight (one-way), I knew it was the perfect opportunity to explore this country! Tucked away on the southern Dalmatian Coast, Dubrovnik attracts its visitors with stunning architecture and deep blue Adriatic vistas and I could not be more excited to explore this city!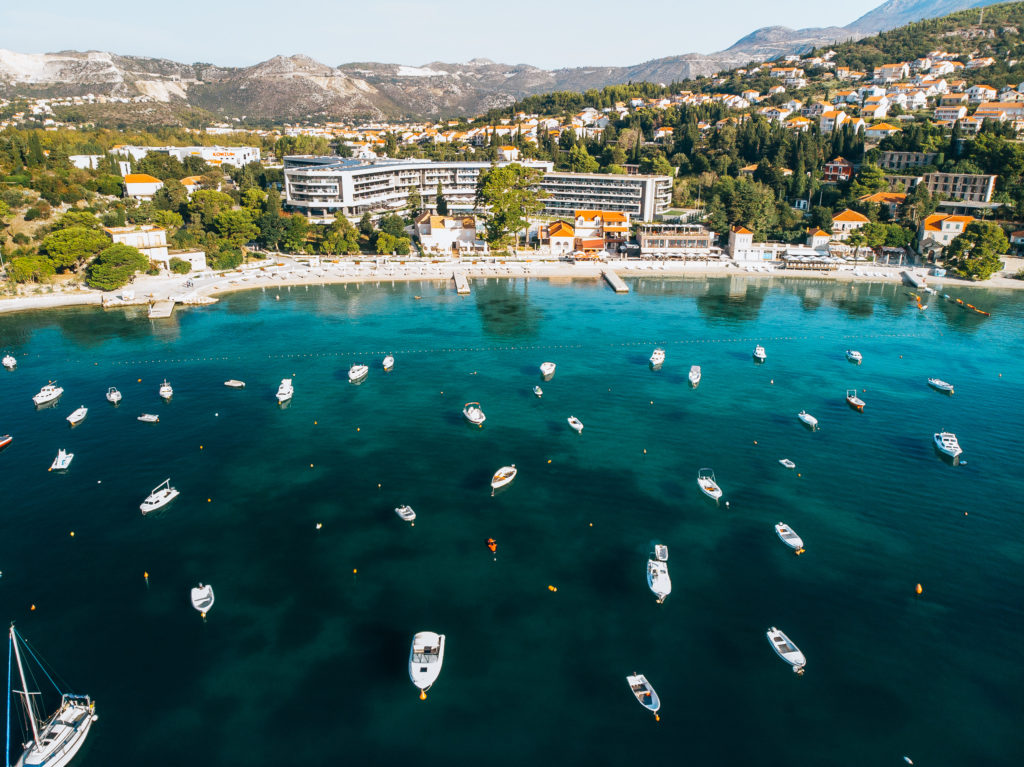 If you arrive in Dubrovnik and are overwhelmed with the tourists in Old Town (I had enough within 5 minutes!) then you'll be happy to hear that Sheraton is about a 15 minute ride away from all the mayhem. It's very easy to catch a boat taxi to the old town from the pier outside of the hotel if you want to venture into Old Dubrovnik for dinner or sightseeing. After spending a few days in this hotel, I'm not sure why you'd want to leave at all.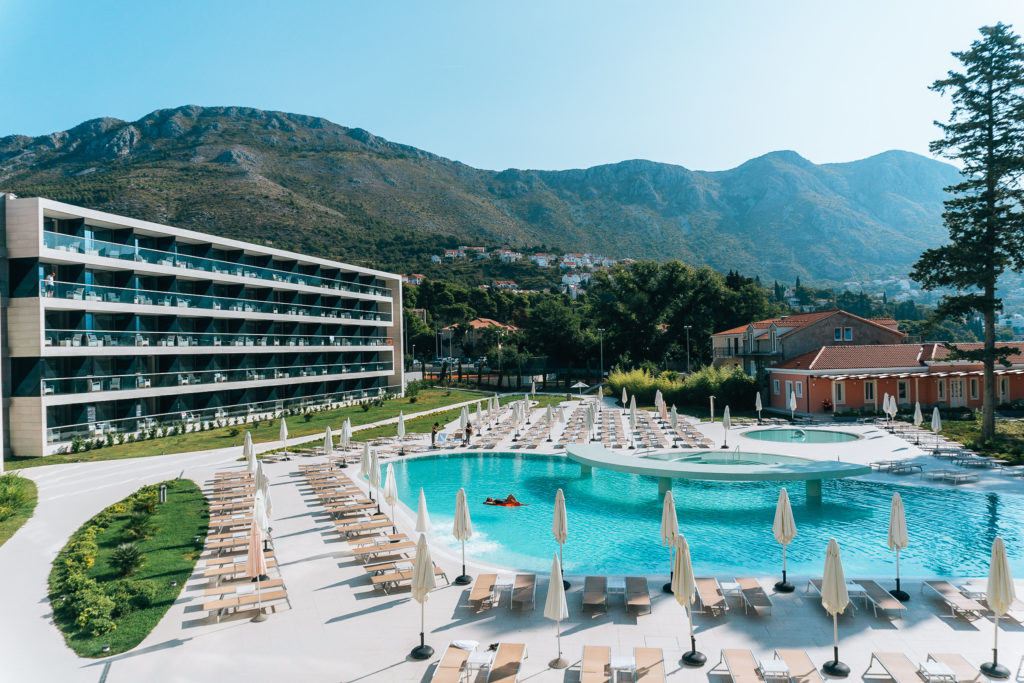 Sheraton Dubrovnik Riviera's Spa Zone is very impressive offering three saunas, hot tub, indoor pool and lounge area. There are also tennis courts, fitness center and most importantly the gorgeous outdoor pool. I don't usually lounge around or better yet get in a hotel swimming pool when there is a beach near by but I just had to! Speaking of beaches, Sheraton Dubrovnik Rivieira has a private beach steps away from the hotel and the best part is… after you get in the water and walk a few steps, the pebbles disappear and you'll be left with sand! (This is very exciting after struggling and stumbling over different sized rocks and pebbles on all the other Croatian beaches).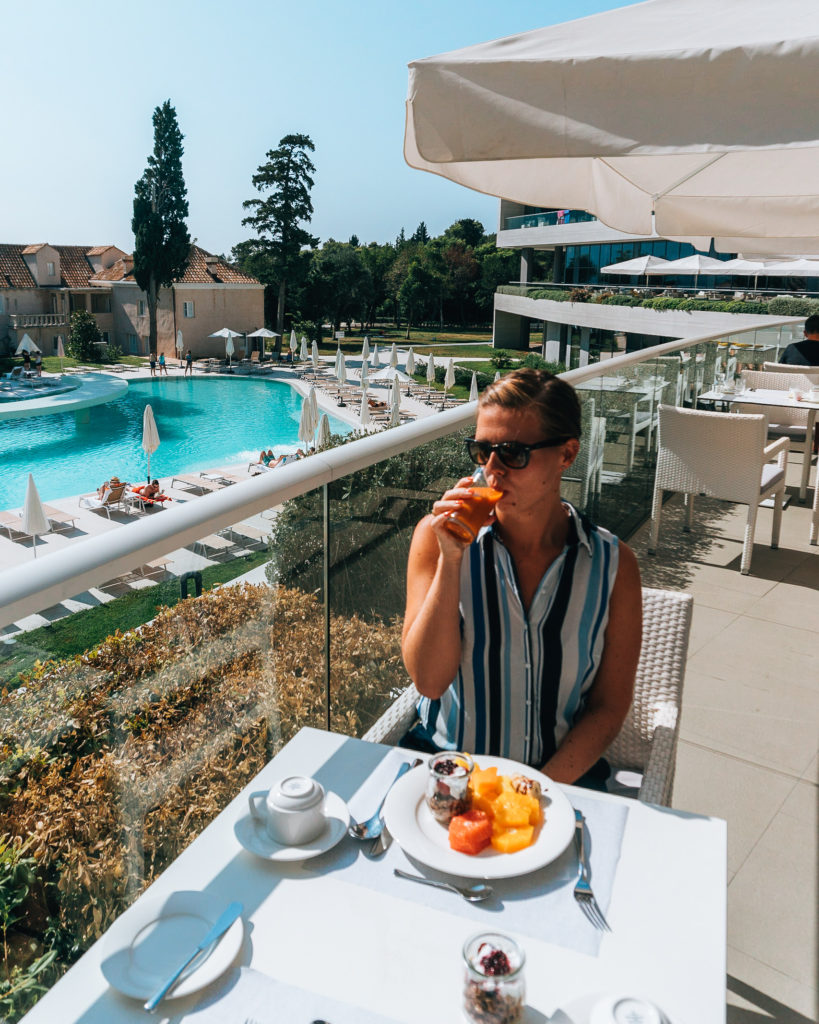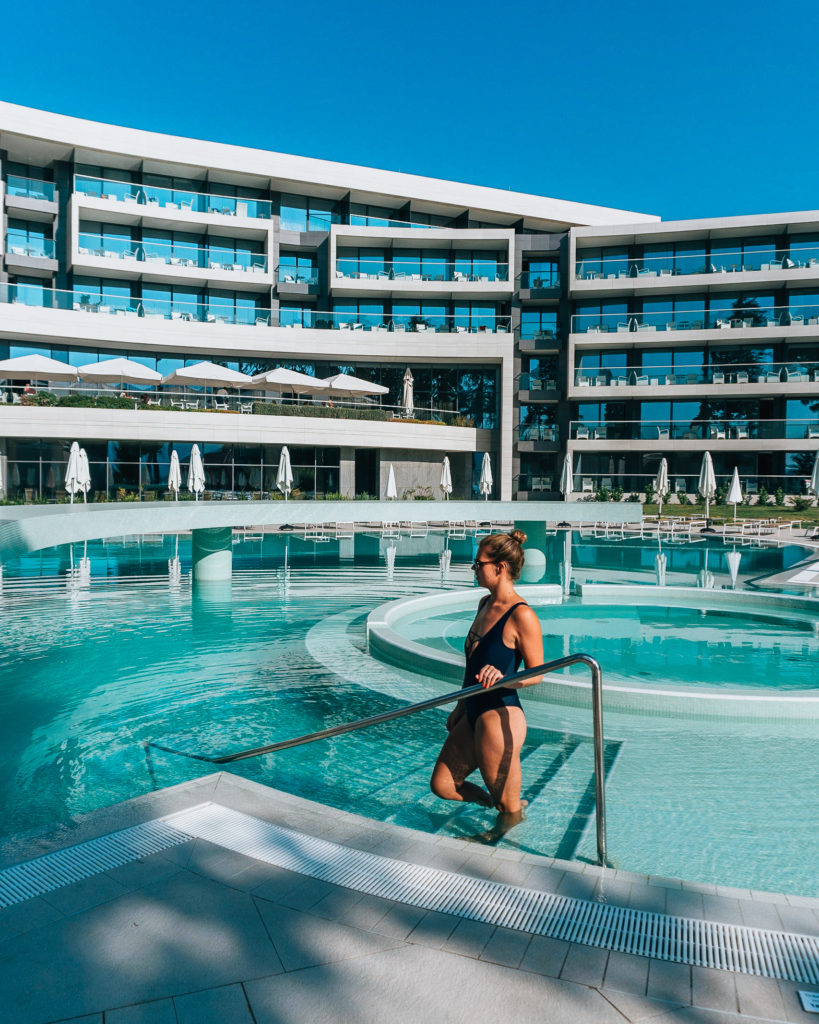 My room had a pretty big balcony facing the pool and beach with outdoor furniture to relax and enjoy the view. The room itself was much larger than most of the European hotels that I've been to. The breakfast buffet offered a lot of options and had outdoor seating overlooking the pool.
---
Eat: Lungo Mare
Sheraton's secret is Lungo Mare – restaurant located in the seafront villa. For starters, we had a Dalmatian Prosciutto and Cheese Platter as well as Mussels Buzara. I personally am not a huge fan of mussels but this was a game changer! The entrees were just as delicious as the apps. The tenderloin of beef with saffron risotto was the creamiest risotto I've ever tasted. The grilled octopus and calamari was well paired with arugula polenta and roasted potatoes. To finish off this feast (and satisfy my sweet tooth), the roasted pineapple with puff pastry and vanilla ice cream definitely did its job.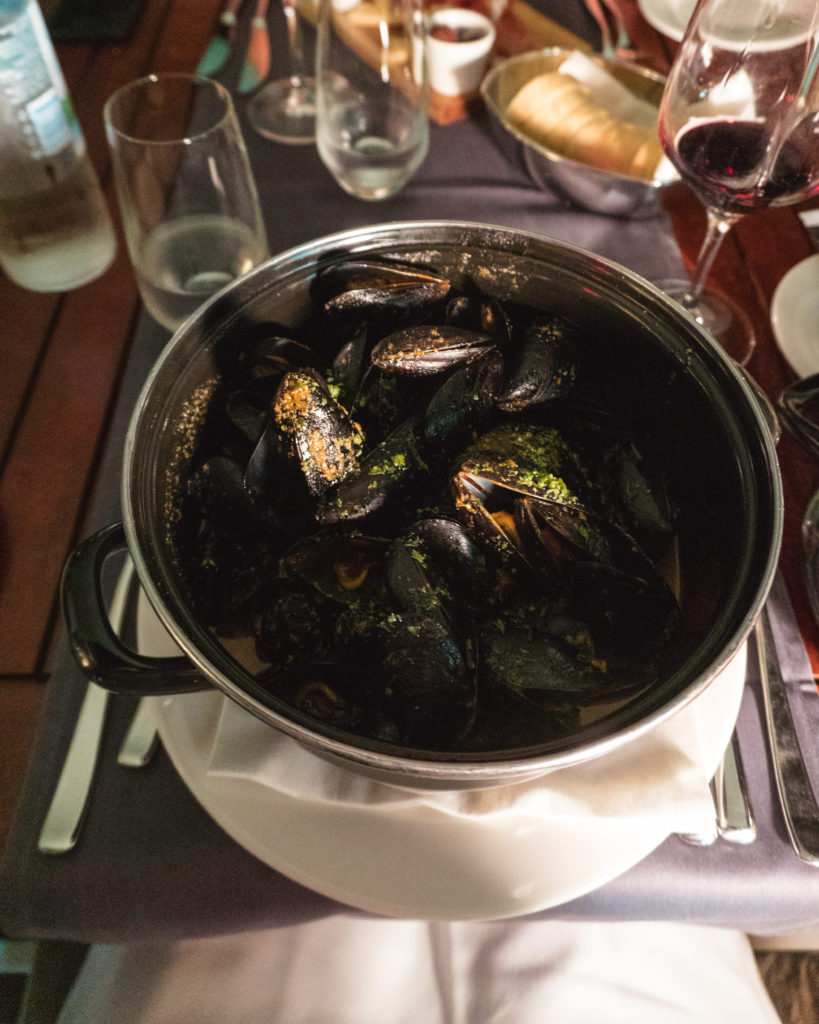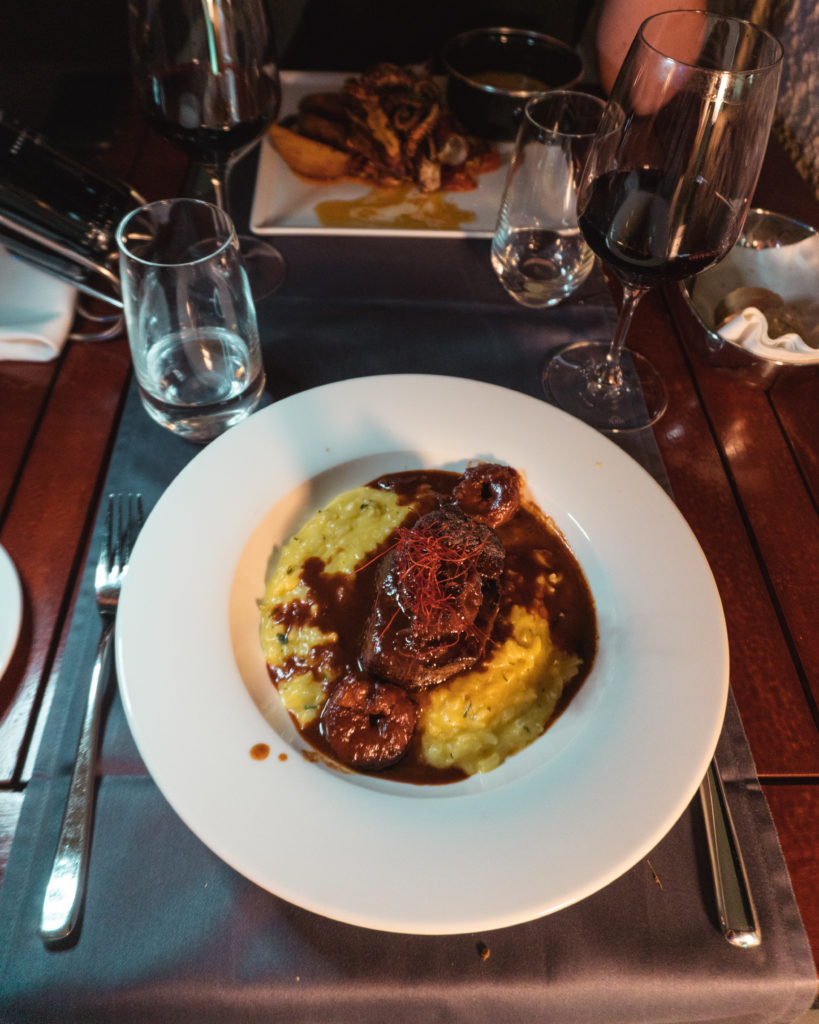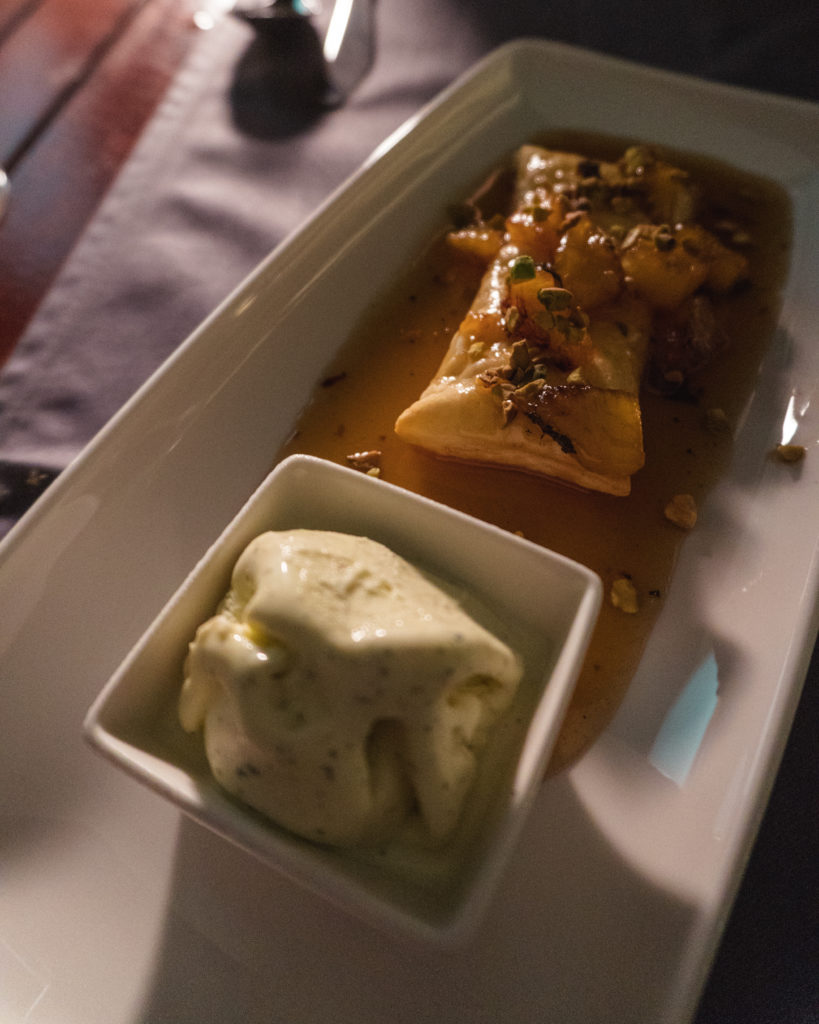 I was also very impressed with the service and knowledge of the waiters in the restaurant along with his wine recommendation. This stay was a wonderful way to end my Croatian tour!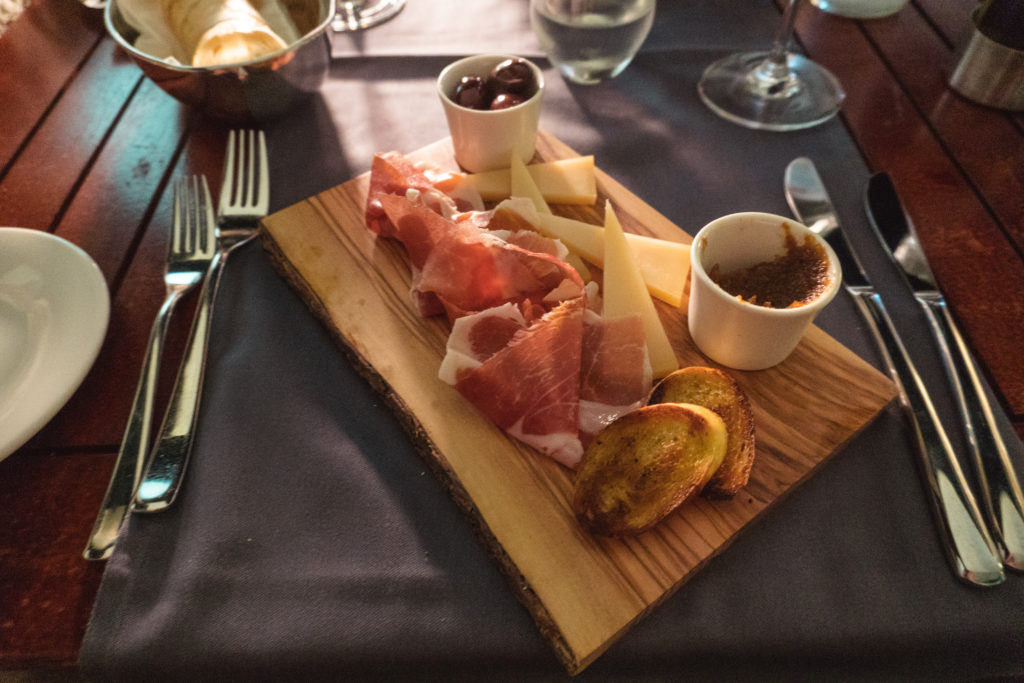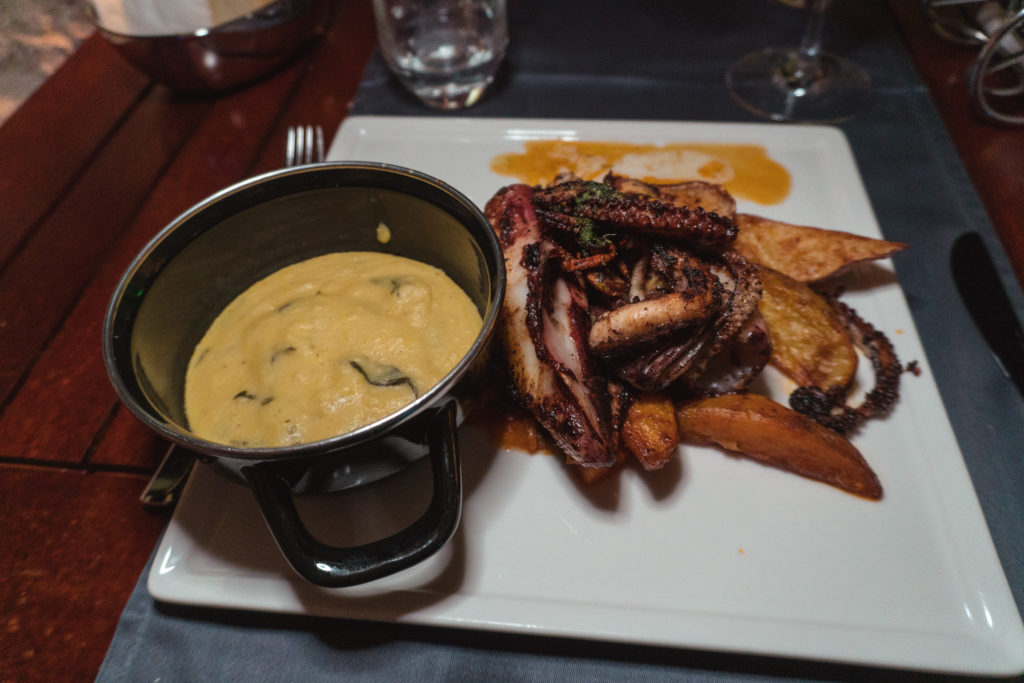 ---
See: Old Town
Even though Dubrovnik's Old Town was probably the most crowded tourist place I've ever been to, the quaint and charming streets made up for the mayhem. If you are a Game of Thrones fan, I highly suggest taking a walking tour to see where the scenes were shot. I opted to wander around and explore the city on my own but if I was more into the show, I definitely would've taken it. Be aware of how hilly the city is if you're considering to stay within the Old Town. The sidewalks that turn into stairs are NOT A JOKE when you're lugging around backpacks and a suitcase in the middle afternoon.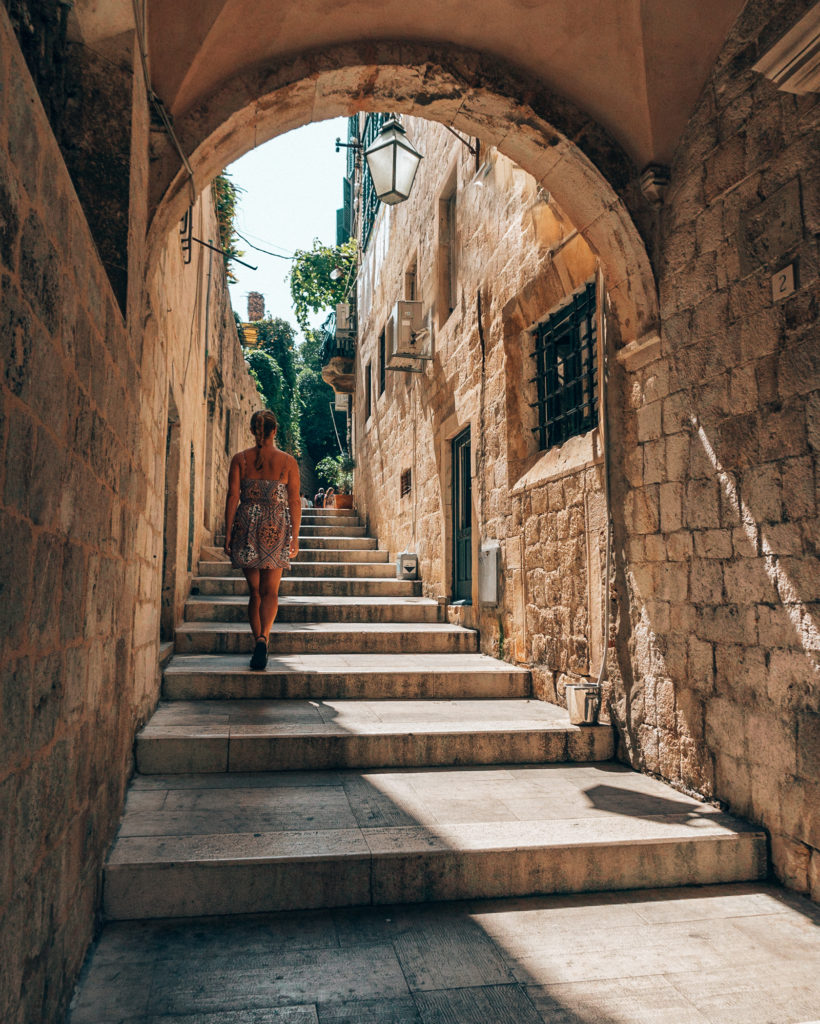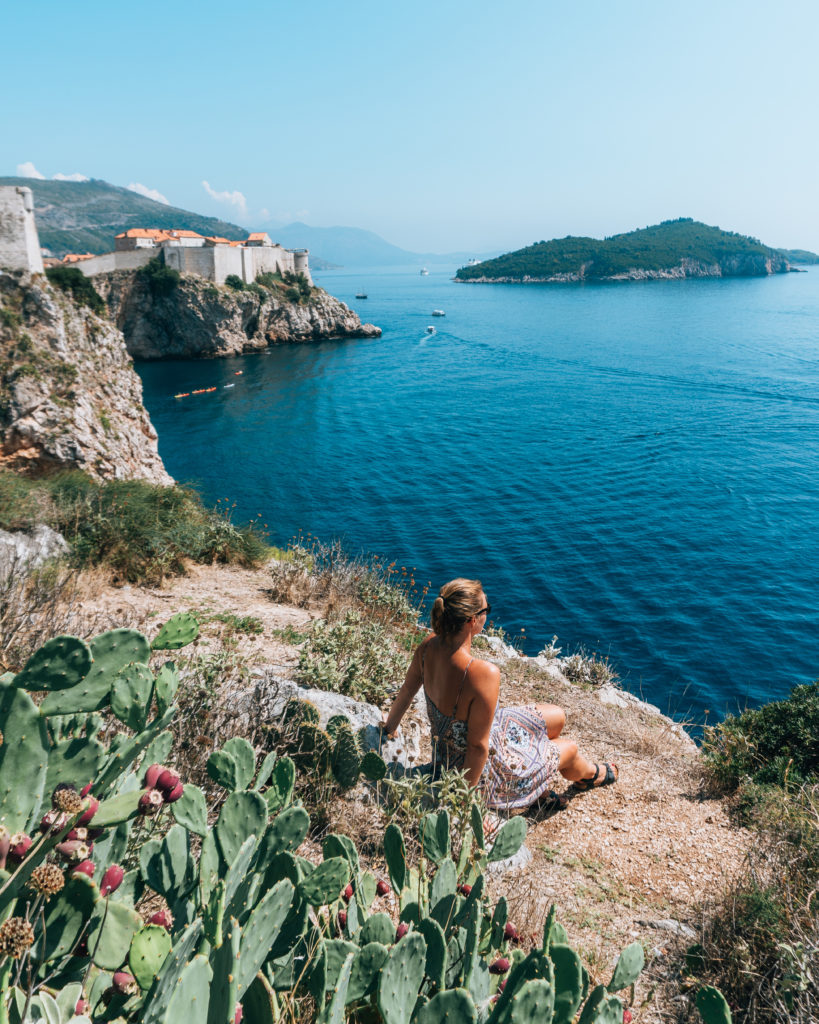 ---
Bonus: Lokrum Island Day Trip
Lokrum is the closest island to Dubrovnik and is accessible via a 30 minute ferry. It's a great day trip if you have extra time in Dubrovnik and would like to explore the castle ruins or enjoy the beaches. Also from the island, you can get an unique view of the Old Town's harbor.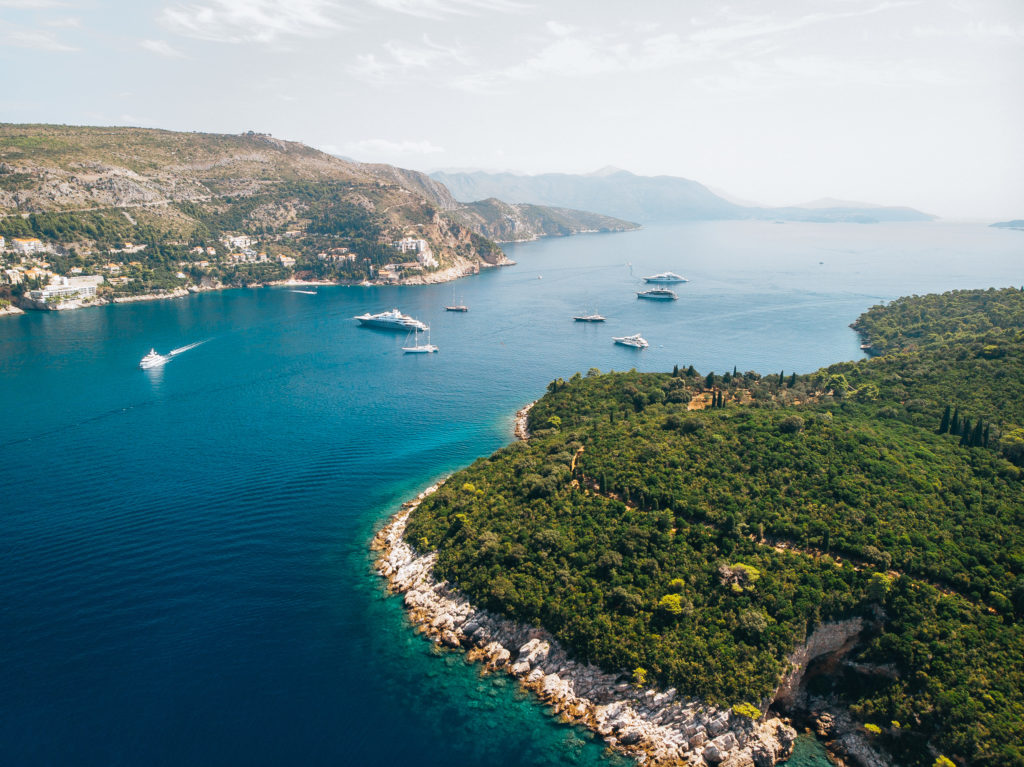 Even though August was not the best time to visit Croatia, Dubrovnik was such a stunning city to explore. I would highly recommend visiting Croatia during the shoulder season to avoid the heat and the endless crowds.
I was welcomed as a guest by Sheraton Dubrovnik Riviera. As always all opinions are my own.