As glamorous as living nomadically looks on the gram, in real life, it's far from it. Don't get me wrong- I'm still excited as ever when I check into an amazing hotel suite for a couple of nights in a new beautiful city. What you don't see is my struggles to pack all of my gear every time it's time to move… I'm talking white knuckles, broken nails trying to stuff my belongings into my pack!
If you haven't checked my post on '5 Things I can't travel without', do so now as my recommendations still stand true after couple of months on the road. This guide will focus on the electronics that make my 'work life' possible while traveling!
Before heading out on this trip, I really thought about my camera gear as this is the first long term travel while trying to blog/do social media. I used to have a Canon Rebel and was considering upgrading to a Canon 6D or equivalent for better quality and usability (built in wifi is a must these days!); however, my friend lent me his Canon 80D for a weekend and I knew it was not the one for me! As beautiful as the photos are, the body+lens was a heavy beast that I know I wouldn't want to lug around with me in Europe or Asia. It seriously felt and looked like I had a brick in my bag – immediate tourist giveaway. I decided to dive into the mirrorless market and join the Sony fam… and I couldn't be happier!
My Sony a6500 + 16-50 lens is so portable that I can toss it in my purse and head out for a day of exploring without anyone even noticing. With its 24 megapixel sensor, it is more quality/definition than I could ever want (not printing billboards anytime soon :P). What I've learned is a camera that's with you is better than the one that you keep leaving at home. I have made a point of shooting in RAW and post editing in Lightroom for Instagram which has really made a difference in my feed and engagement.
I purchased my a6500 in a kit with 16-50 lens buuuut sadly it is no longer available as a kit. Here is the body and lens separate if you want to check them out: Sony Alpha a6500 + 16-50mm lens
I went to a few local photo stores to look at tripods. As much as I wanted to buy the $150-200 tripod that could potentially double up as a space ship rocket, I knew that I will come up with every excuse possible to not carry it with me on the daily while on the road. And then I was stumbled across this portable masterpiece. This ultra lightweight tripod (weights 1.98lbs) is super fast to set up and comes in a drawstring bag that makes it very easy to toss into your pack for adventuring. Also – the center column is removable and doubles up as a selfie stick if you're all about that selfie game (comes with a bluetooth remote too!). I wouldn't recommend it as a tripod for studios or serious shoots if you're an owner of a beastly camera but it is the best option that I found for being on the road.
I've literally wanted a drone ever since the first time I saw the photos that they can take. The problem I've always had is how large the drone plus all of the accessories end up being. Before you know it, you've got a whole backpack that is just dedicated to drone gear and let's be serious- I'm not about that life (already have too much too carry). Then DJI released the Mavic Air earlier this year and I knew this will be the one! I will spare you the tech details because there are a million and one reviews and comparisons out there but here are some drone shots instead. If you're in a market for a drone (or have been drooling over drone shots for years), check this nugget out!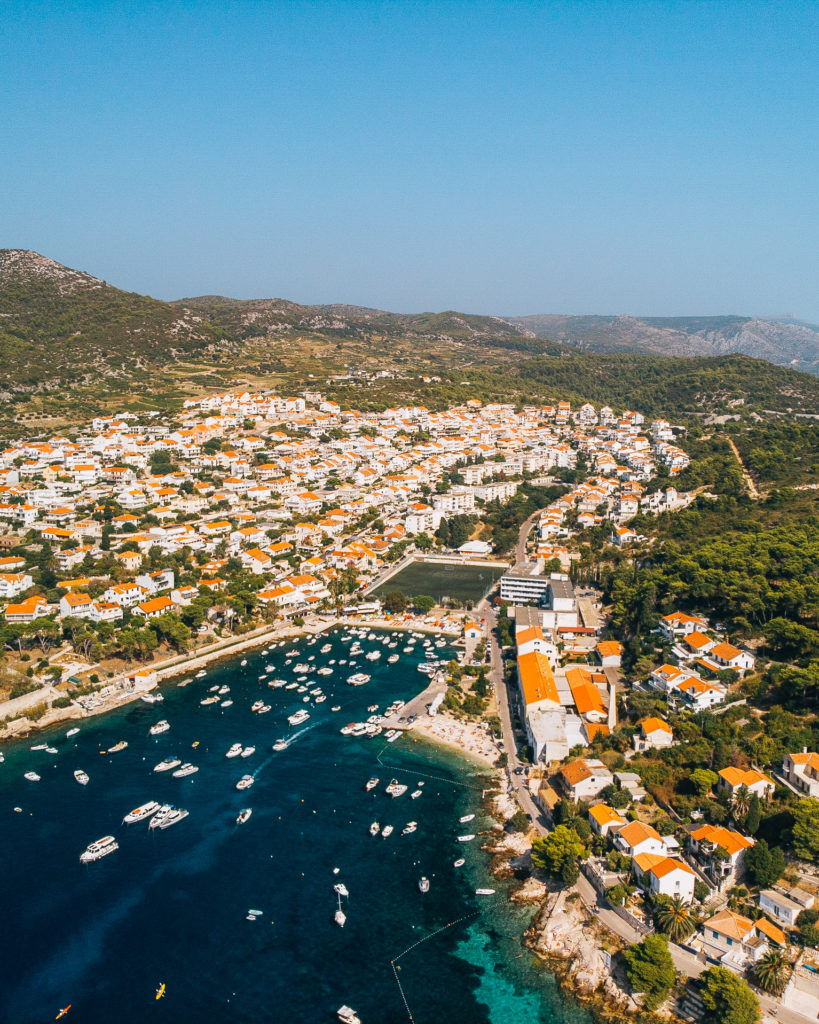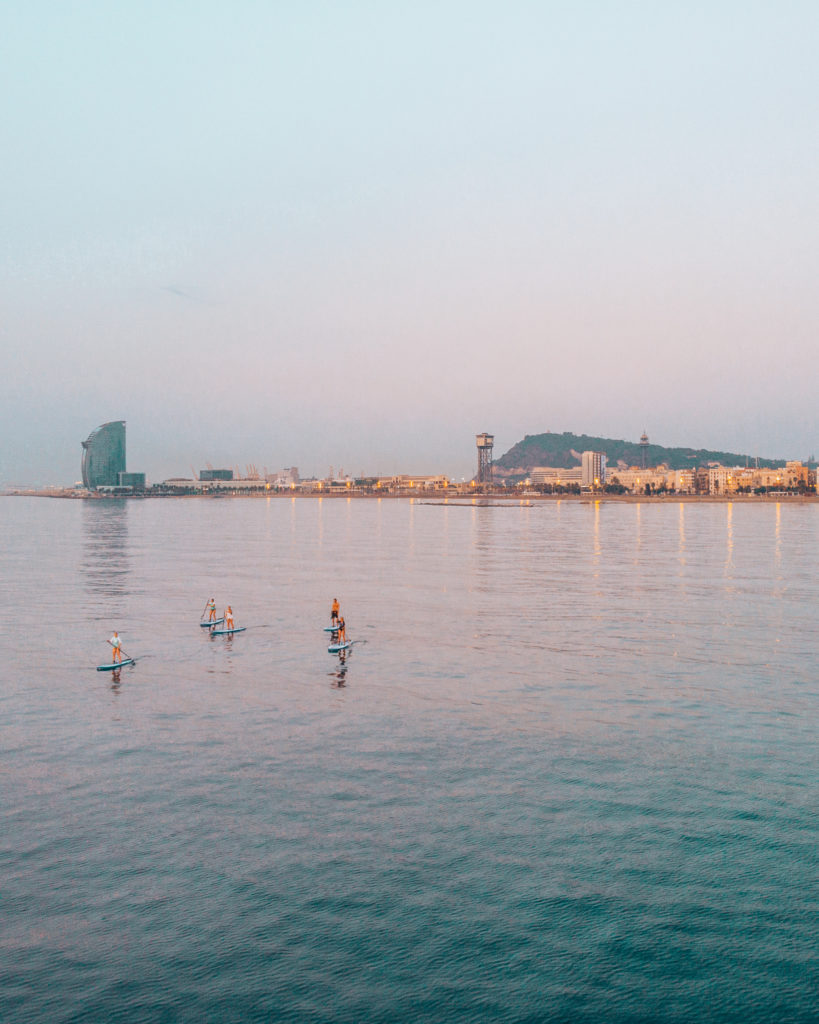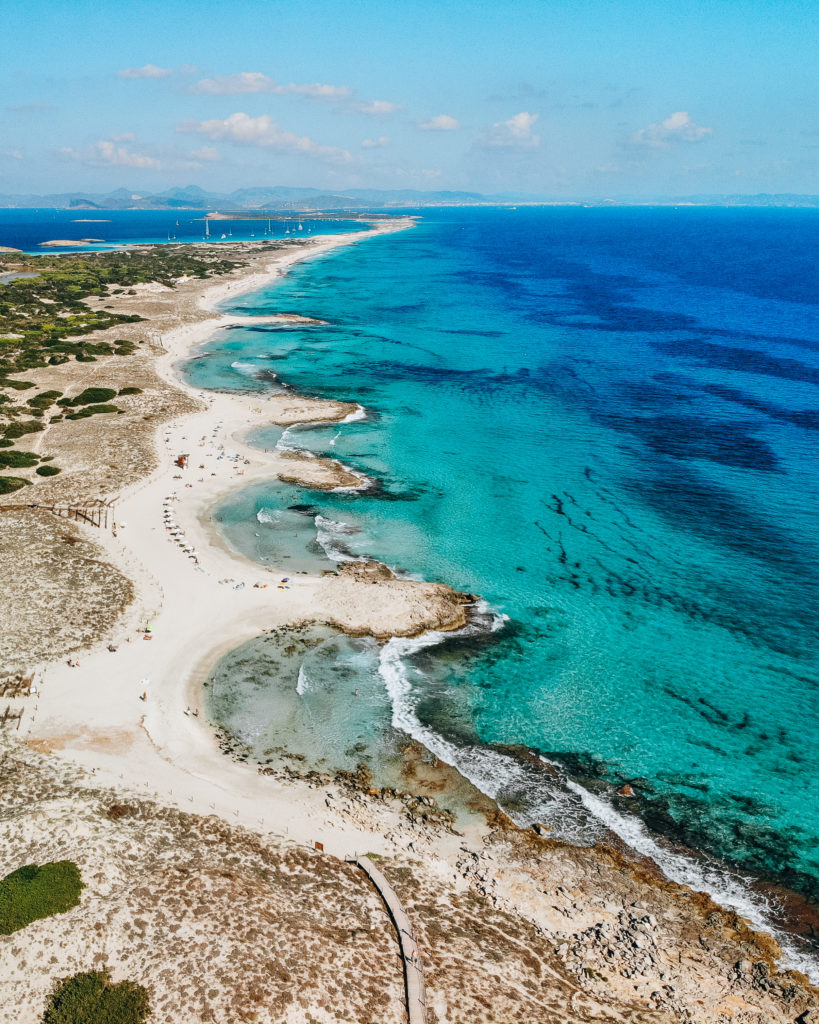 A lot of the hotel that I stay at are sponsored stays which means content creation! Obvs majority of it is photos for the gram but a lot of hotels request a video tour of the room and the stabilizer is a game changer for this! I don't think it's necessarily the best stabilizer out there but for $99, it's worth every penny. Within a few minutes of use, you'll be shooting those smooth videos as it's very user friendly. Fun fact: the stabilizer comes in a gray travel case that looks like a baby violin – you'll definitely confuse everyone who sees you with it!
So I'm not the most careful with my stuff. I'm also not the most graceful human being you'll meet. Things fall, drinks spill more often than I'd like to admit to… you know the drill. Being on the road, I needed something robust but portable to store my files on and this hard drive did it for me. Also the LaCie Rugged Mini comes with a USB-C cable which connects right into my MacBook (no USBs… don't get me started on this) so I can edit my photos while I'm on the plane/train/ferry/anywhere without much of a desk space.
Obviously as every nomad does, I have a smart phone and a laptop to keep this ship afloat:
Is it the best smartphone out there? Nope. But I am in the apple cult and refuse to switch to Android like the plague. The new iPhone has a pretty sweet camera (Samsung is still better, I will admit) which makes posting stories for the gram much easier than wifi-ing my camera to the phone to get workable photos like before.
I was on the fence if I should get the Air or Pro but with all the Photoshop editing I do, MacBook Pro is the right choice. I am very bitter that this fancy laptop fails to give me a USB port (is it too much to ask for?!) but with the HyperDrive attachment, I can import photos from the SD card, plug USBs and even HDMIs. Strongly suggest getting one of these before you go crazy like I did during the first days of my MBP ownership.
Public reminder: If you see me at the airport, please don't rob my bag as it will have all of these items in it 😂.If you're a nomad, let me know if I'm missing any items!